Sergio Garcia Net Worth
Product information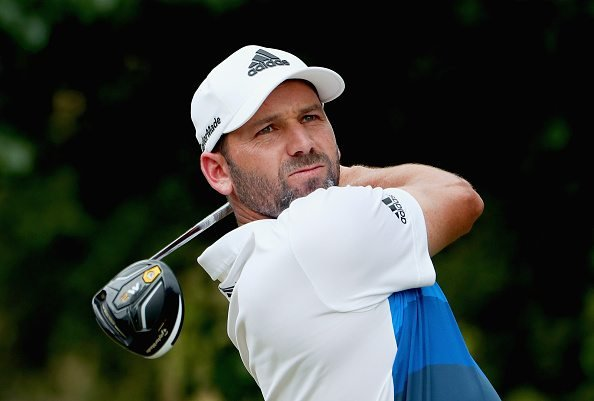 What is Sergio García's Net Worth?
Sergio García is a Spanish professional golfer who plays on both the United States PGA Tour and the European Tour. Sergio García has a net worth of $70 million. During his career, García has won 36 international tournaments, including the 2008 Players Championship and the 2017 Masters Tournament. He has reached the top 10 in World Golf Rankings on more than one occasion, and at one point he spent more than 300 weeks in the top ten during a period between 2000 and 2009. In total, he has spent 450 weeks in the top ten. His highest-ever ranking was second place, which he achieved in 2008 after winning the HSBC Champions tournament. Sergio is known for his accuracy and exceptional iron play.
Early Years
Sergio García Fernández was born on January 9th of 1980 in Borriol, Castellón, Spain. He first started golfing at the tender age of three, and was coached by his father – a club professional. By the time he was 12 years old, Sergio had won his first club championship. At the age of 16, he set a new record when he became the youngest-ever player to make the cut at a European Tour event. This record was subsequently broken by Jason Hak, however.
In 1995, García became the youngest-ever player to win the European Amateur. A number of amateur wins followed, and he reached the semi-finals of the US Amateur in 1998. He then finished in second place at the 1998 Argentine Open and won the Pereira Iraola Cup. After achieving the lowest amateur score at the 1999 Masters Tournament, Sergio realized that it was time to turn professional.
Career
Shortly after turning pro, Sergio claimed his first title on the European Tour by winning the Irish Open. He then engaged in a famous duel against Tiger Woods at the 1999 PGA Championship, eventually losing by a single stroke. He famously hit an impossible shot with his eyes closed during this outing with his ball up against a tree trunk, and he sprinted madly to see the result after hitting the ball. These antics and notable achievements helped him become an internationally-renowned player at a relatively young age. García then compared in the Ryder Cup, becoming the youngest-ever player to do so at the time.
In 2002, he accomplished the rare feat of making an albatross on the par-5 second hole at the Masters. Only a few players have managed to do this. He also got people talking with his unorthodox swing, which features a circular loop and a long lag, although he later honed this technique and made it slightly more conventional. By the time he was 21, Sergio García had won his first PGA Tour event, claiming victory at the 2001 MasterCard Colonial at Forth Worth, Texas. He followed this up with another win at the Buick Classic shortly thereafter. These wins made him the youngest Tour winner since Tiger Woods in 1996. Further PGA Tour wins came in 2002, 2004, and 2005. In 2020, he had claimed eleven PGA Tour victories, including a win at the 2017 Masters Tournament.
García is also known for his solid performances at the Ryder Cup, having won a number of titles with the European team. In 2008, he won the Players Championship for the first time. However, his career then started to falter in 2009, and this slump continued long into 2010. He ended up missing the cut at the US PGA Championship, which prompted him to take a break from golf. This in turn caused him to miss the Ryder Cup in 2010 and drop out of the top 50 in the World Golf Rankings.
García returned in 2011 and eventually claimed victories at events like the Andalucía Masters. This is widely considered to be one of the toughest courses on the European Tour. Sergio was dogged by controversy in 2013 after a public feud with Tiger Woods. As a result of this feud, García jokingly suggested that he would feed Woods fried chicken. He later apologized for this remark. After winning at events like the Commercial Bank Qatar Masters, he recorded his first major championship win in over three years when he claimed victory at the Omega Dubai Desert Classic. He then followed up by winning the Masters Tournament in 2017. Next year, he was named European Golfer of the Year.
Controversy continued over the next few years, however, and he was disqualified for intentionally damaging the greens at the Saudi International tournament. He then threw his driver at his caddie at the 2019 Open Championship. In 2020, he won the Sanderson Farms Championship in Mississippi, which means that he has now won PGA Tour events across three separate decades.
Earnings
Over the course of his career, Sergio has achieved more than $43 million in golf earnings alone.
Real Estate
In 2002, it was reported that Sergio García was "set to purchase" a home in Lake Nona, Orlando, Florida. Lake Nona is a well-known and affluent golf community. At the time, Sergio was still just 22 years old, and he was living at home with his parents. However, he made the purchase because he wanted to use the Lake Nona Golf Club as his "home base" during his time on the PGA Tour.
In 2006, it was reported that Sergio García was selling two homes in Vernon, British Columbia, Canada. These residences were close to the Predator Ridge Golf Resort's Peregrine golf course. In the past, García had rented these properties out to golfers who were vacationing in the area. However, he eventually decided to sell them – asking for $600,000 and $700,000 for the two homes. Not that those prices are in Canadian dollars. García originally purchased the two cottages in 2000, when he visited the Okanagan Valley for the first time. His parents were with him, and he spent his time fly-fishing and playing golf.