Rich Vos Net Worth
Product information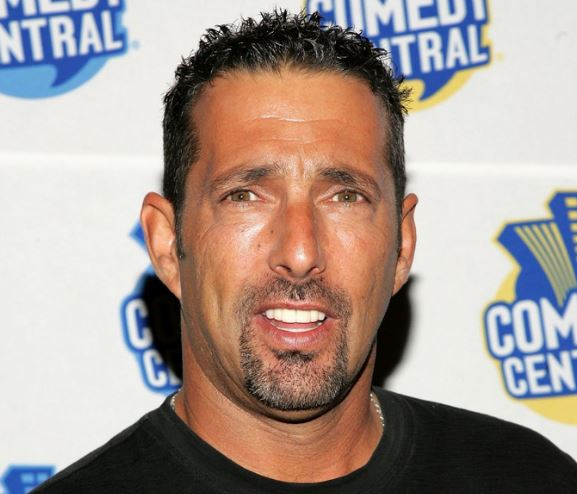 What is Rich Vos's Net worth and Salary?
Rich Vos is an American stand-up comedian who has a net worth of $400 thousand. Vos was a frequent personality on The Opie and Anthony Radio Show and is a frequent guest today on The Jim and Sam Show. His comedy deals with everything from divorce, to kids, to alcohol, drugs, and rehab. Since 2011, he has run a podcast with his wife and fellow comedian Bonnie McFarlane called "My Wife Hates Me."
Early Life
Rich Vos was born in New Jersey on June 30, 1957 in Plainfield, New Jersey. His parents divorced when Rich was young. Vos did not graduate from high school. His interest in stand-up comedy stems from watching television shows like "The Ed Sullivan Show" as a kid growing up in Jersey.
Career
In 1984 Rich Vos launched his full-time stand-up career, citing that he "failed at everything else." He honed his act at local clubs and venues. Vos became the first white comic to perform a set on HBO's "Def Comedy Jam" in 1995. He has called hosting the Woodstock 99 in July 1999 the highlight of his career. He received the Bistro Award for Outstanding Achievement as a Comedy Performer in 2000. Vos played a bouncer and wrote and performed skits on the late night UK skit television program "The People vs. Jerry Sadowitz." In 2001, Vos released "I'm Killing Here," his first stand up comedy album. He released a DVD titled "Vos" in 2004 which featured nearly an hour of unedited footage recorded at the Stress Factory in New Jersey. Vos later produced two half-hour specials on Comedy Central Presents. He also appeared several times on Tough Crowd with Colin Quinn between 2002 and 2004.
He made a breakthrough after appearing on the first and third seasons of NBC's Last Comic Standing, finishing third on the first season in 2003. He then toured with fellow comedians Cory Kahaney and Dave Mordal for eight months. Vos was a finalist during the third season of "Last Comic Standing" in 2004. Vos was also a frequent guest on the radio program "Opie and Anthony." Most of his jokes were self-deprecating in nature, poking fun at his own "lack of intellect" or the speech impediment he is afflicted with. He would often appear on the show with fellow comedian Patrice O'Neal, who also became a popular regular guest.
In 2006 and 2007, Vos hosted the "Opie and Anthony's Traveling Virus Comedy Tour." Around this time, Vos prepared three pilot scripts for a comedy series alongside his wife Bonnie McFarlane. However, the scripts were never picked up by a network. In 2008, he was featured in a segment of the ABC hidden-camera TV show "What Would You Do?" Vos released another comedy album, "Vos: Live in Philly" in 2010. Vos and McFarlane started their podcast "My Wife Hates Me" in November 2011. As of 2021, they continue to release a new episode every week. Also in 2011, Vos released his fourth comedy "Still Empty Inside." In 2013, Vos starred in and produced the documentary "Women Aren't Funny." Rich also appeared in Judd Apatow's "King of Staten Island."
Vos released his comedy album "V" in 2016, which took him two years to develop. It hit No. 1 on the iTunes and Billboard release charts. That same year, he released the album "141 IQ." In 2019, Vos released another comedy album called "When I Saw Hamilton…". Rich has also been on the writing staff for two productions of the Academy Awards. Throughout the course of his career, he has made over 100 TV appearances, has released six albums, and has four Comedy Central specials to his name.
Personal Life
Rich was previously married to a woman named Kelly. They have two children together, Jessica and Ellen. He has been married to fellow comedian Bonnie McFarlane since September 2005. They have a daughter together named Katrina Lynn Vos who was born in 2007. The family resides in Hillsborough Township, New Jersey.
Bonnie McFarlane
Throughout his twenties, Vos struggled with alcohol and crack cocaine addiction. Three years into his comedy career, he got clean by completing a one-month rehab course in 1987. Vos has been clean and sober ever since.