Paul Ryan Net Worth
Product information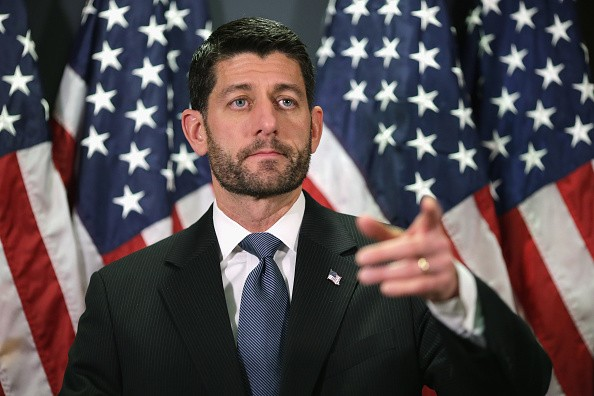 $ 7.8 Million
Salary : $ 175
Paul Ryan Net Worth: Paul Ryan is an American politician who has a net worth of $7.8 million. Paul Ryan was born January 29, 1970 in Janesville, Wisconsin. Ryan has served as the U.S. Representative for Wisconsin's 1st congressional district since 1999 and as Chairman of the House Budget Committee since 2011.
He was the Republican Party nominee for Vice President of the United States in the 2012 election, teaming up with Presidential nominee Mitt Romney. Ryan majored in economics and political science at Miami University in Oxford, Ohio. Libertarian professor Richard Hart introduced Ryan to the National Review and with Hart's recommendation Ryan began an internship in the D.C. office of Wisconsin Senator Bob Kasten where he worked with Kasten's foreign affairs adviser. Ryan also attended the Washington Semester program at American University. During college, Ryan was a member of the College Republicans and volunteered for the congressional campaign of John Boehner. Ryan received a Bachelor of Arts in 1992 with a double major in economics and political science. Ryan's mother Betty Ryan reportedly urged her son to accept a congressional position as a staff economist attached to Senator Kasten's office, which he did after graduating in 1992. In his early years working on Capitol Hill, Ryan supplemented his income by working as a waiter, a fitness trainer and other odd jobs. Before serving as a U.S. Representative, Ryan was a speechwriter for Empower America (now FreedomWorks), a conservative advocacy group founded by Jack Kemp, Jeane Kirkpatrick and William Bennett. He later worked as a speechwriter for Kemp, the Republican vice presidential candidate in the 1996 United States presidential election. In 1995, Ryan became the legislative director for then-U.S. Senator Sam Brownback of Kansas. During his 13 years in the House of Representatives, Ryan sponsored more than 70 bills or amendments, two of which were enacted into law.
Ryan also co-sponsored 975 bills, of which 176 have passed. 22 percent of these bills were originally sponsored by Democrats.