Al Franken Net Worth
Product information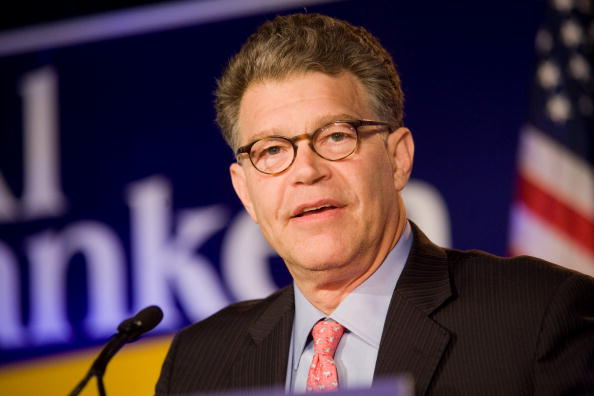 Al Franken Net Worth: Al Franken is an American comedian, actor, writer and politician who has a net worth of $10 million. Al Franken first became well-known as a writer and performer on "Saturday Night Live". He has written several books and hosted multiple versions of a radio show. He was elected to the United States Senate, serving Minnesota, in 2008, taking office in 2009. Franken resigned from the Senate in January 2018.
Early Life: He was born Alan Stuart Franken on May 21, 1951, in New York City, New York. Franken attended Harvard where graduated cum laude with a Bachelor of Arts degree in government in 1973. Having natural sense of humor, Franken first started to showcase his comedic skills with his high school friends. One of those friends, Tom Davis, would become a lifelong comedy partner.
Saturday Night Live: Al and Tom were recruited as two of the original writers for a new comedy show debuting on NBC in 1975 called "Saturday Night Live". In the first season, Tom and Al split a $350 weekly salary.
Al received seven Emmy nominations and three wins for his work on SNL. He worked on the show from 1975–1980 and then again from 1985–1995. He left the show in 1995 after losing out on the "Weekend Update" hosting job to Norm Macdonald.
Political Career: After leaving SNL, he appeared in several movies and television shows and even hosted a nationally syndicated, political radio talk show, "The Al Franken Show". Furthermore, he wrote a number of books, four of which are about political satires critical of right-wing politics.
A member of the Democratic Party, Franken declared his candidacy for the US Senate in 2007. After a close race, he trailed incumbent Republican Senator Norm Coleman by 215 votes, but once it was made a statewide manual recount, required because of the closeness of the election, Al Franken narrowly defeated Coleman. Subsequently, the Minnesota Supreme Court unanimously upheld his victory on June 30, 2009 and Franken was sworn into the Senate on July 7, 2009.
Al was pressured to step down from the Senate on January 2, 2018 in the wake of allegations of sexual misconduct that would later prove to be overblown and perhaps not even 100% factually accurate.
Financial Reports: According to Al's federally released financial disclosures, he had a net worth of $6.2 million when he entered the Senate in 2009. During his decade in public office, Al's net worth fluctuated between $5 and $9 million.