Marina and the Diamonds Net Worth
Product information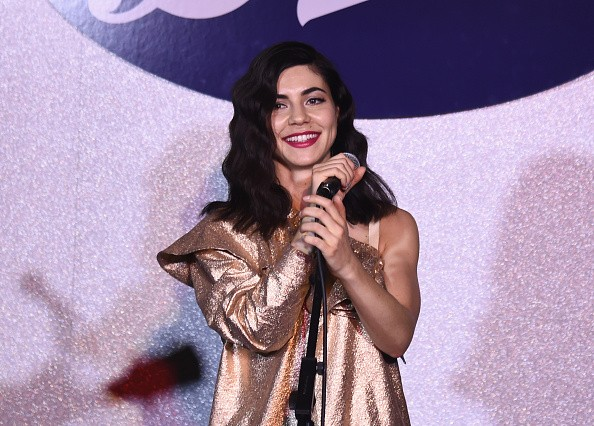 Marina and the Diamonds net worth: Marina Lambrini Diamandis is a Welsh singer-songwriter who has a net worth of $4 million. She is better known by her stage name Marina and the Diamonds, and more recently by the mononym Marina.
Marina Lambrini Diamandis was born in Brynmawr, Blaenau Gwent, Wales in October 1985. As a child Marina performed in choir productions. She was ranked 2nd on the Sound of 2010 poll by the BBC. Her debut studio album The Family jewels was released in 2010 on Atlantic Records. The album was certified Gold and hit #5 on the UK charts. Her second studio album Electra Heart was released in 2012 and reached #1 in the UK and Ireland. Marina's third studio album Froot was released in 2015. The album reached the Top 10 in the UK, Canada, Ireland, Switzerland, and the United States.
Marina and the Diamonds' most popular single is "Primadonna" which reached #3 in Austria, #4 in New Zealand, #11 in the UK, and #16 in the US. Diamandis won an MTV Europe Music Award in 2010 for Best UK & Irish Act.
In April 2019, now going by the name "Marina", she released the album "Love + Fear".