David Choe Net Worth
Product information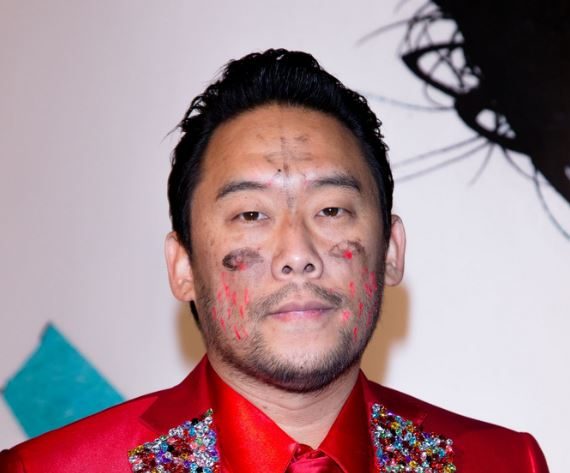 David Choe Net Worth: David Choe is an American painter, graffiti artist, graphic novelist, and muralist who has net worth of $300 million. Choe is known for his figure paintings and is identified with the bucktoothed whale in the graffiti world. He has worked for magazines like "Hustler," "Vice," and "Ray Gun," and he co-hosted the "DVDASA" podcast with adult film star Asa Akira. Choe has published the books "Slow Jams" (1999), "Bruised Fruit: The Art of David Choe" (2002), "Cursiv" (2003), and "David Choe" (2020), and he was featured in the 2008 documentary "Dirty Hands: The Art and Crimes of David Choe." He has also appeared on the television series "Anthony Bourdain: Parts Unknown" (2013), "Vice" (2014), "Better Things" (2019), and "The Mandalorian" (2021).
Facebook Payday: Back in the early 2000s, David's graffiti work caught the eye of Facebook President Sean Parker. Parker hired Choe to decorate the walls of Facebook's headquarters in Silicon Valley. When it came time to negotiate his price, Choe told Parker he wanted $60,000. Sean agreed but suggested he take his fee in company stock rather than cash. It was a very smart suggestion. It's not known exactly how many shares of Facebook David received, and today he does not own a significant-enough stake to be reported by the company in financial filings. We know with some certainty that Choe's equity was worth around $200 million at the time of Facebook's IPO. Considering how much Facebook's stock has increased in value since the IPO, it's very possible that his holdings today could be worth $300-500 million.
Early Life: David Choe was born on April 21, 1976, in Los Angeles, California. He grew up in the Koreatown area of Los Angeles, and his parents are Korean immigrants as well as born-again Christians. During his youth, David learned to draw "Star Wars" and "G.I. Joe" images, and in 1990, he began painting graffiti after being inspired by Los Angeles graffiti artists Hex and Mear One. Choe dropped out of high school after his parents' real estate business was burned down during the 1992 L.A. riots, then he hitchhiked across America, Africa, Europe, and the Middle East for two years. At age 21, David returned to California and enrolled at the California College of the Arts but dropped out after two years.
Career: Choe's graffiti landed him a week-long stint in prison, then he moved in with his parents and started writing and illustrating for various magazines, including "Vice." He also appeared in the "Vice" web series "Thumbs Up!" (2007–2010), which documented David and his best friend, Harry Kim, hitchhiking and train-hopping around the U.S. and hitchhiking across China. Around the time he became involved with "Vice," Choe began a relationship with the pop culture store and magazine "Giant Robot." After art galleries showed little interest in his work, David hung his artwork in the Melrose Avenue ice cream shop Double Rainbow. Customers liked it so much that the shop let him exhibit his work there for two years, and he would add a new piece every time one was sold. In 2006, he self-published the graphic novel "Slow Jams," initially making around 200 copies and giving them out at Comic-Con in 1998. After submitting the graphic novel for the Xeric Grant, Choe was awarded $5,000 to self-publish an expanded edition of 1,000 copies. The graphic novel was published in 1999 with a $4 cover price, but it has sold for hundreds of dollars on eBay in recent years.
For over a decade, Harry Kim filmed thousands of hours of David's life, and it resulted in the 2008 documentary "Dirty Hands: The Art and Crimes of David Choe," which is described as an "intense portrait of David Choe, a young near-schizophrenic street artist that devises numerous criminal schemes that afford him to hitchhike across the globe." After holding numerous solo shows in San Francisco and San Jose, in 2005, Choe was given a solo exhibit at the Santa Rosa Museum of Contemporary Art. His first solo New York exhibition, "Gardeners of Eden," took place at Chelsea's Jonathan LeVine Gallery in 2007, and the following year, he held his first solo U.K. exhibition, "Murderous Heart," at the Lazarides Gallery in London and Newcastle. In 2013, David held an exhibition of his watercolors at the Museo Universario del Chopo, Mexico City, and in 2017, he held an invite-only exhibit, "The Choe Show," in Koreatown. Choe also designed the cover of Jay-Z and Linkin Park's 2004 "Collision Course" EP and voiced the lead character in the 2007 animated film "We Are The Strange."
Personal Life: Choe has been involved with several charities, helping raise funds for Wyclef Jean's Yle Haiti and painting with at-risk children through The LIDÈ Haiti Foundation, which was established by The Office" star Rainn Wilson, and his wife, author Holiday Reinhorn. In the early 2000s, David spent three months in prison after punching an undercover security guard in Tokyo. The incident took place as a result of the language barrier, and while Choe was in prison, he created more than 600 drawings with "the one pen his cell was allowed" and also made erotic paintings with tea, soy sauce, blood, and urine. After his release, he was ordered to leave the country and never return.
In 2014, David caused controversy after he stated on his podcast that he had exhibited "rapey behavior" toward a masseuse; he later said that the podcast should be considered a work of fiction. In 2017, several artists protested when Choe was commissioned to paint the Bowery Mural Wall, and artist Jasmine Wahi, who helped organize a performance in front of the mural, stated, "Our aim is to provoke widespread rejection of the continued normalization of rape culture by bringing visibility to the topic." David apologized for his past comments, saying "I have ZERO history of sexual assault. I am deeply sorry for any hurt I've brought to anyone through my past words. Non-consensual sex is rape and it is never funny or appropriate to joke about."