Tom Bergeron Net Worth
Product information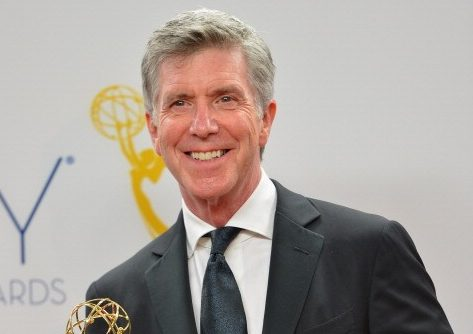 $ 16 Million
Salary : $ 150 Per Episode
Tom Bergeron net worth and salary: Tom Bergeron is an American television host of game shows and reality shows. Tom Bergeron's net worth is $16 million. At his peak as host of "Dancing with the Stars", he earned $150,000 per episode as a salary.
Early Life: Tom Bergeron was born in Haverhill, Massachusetts on May 6, 1955. He got his first job as a DJ at WHAV Radio in Haverhill. By the 1980's he had made a name for himself in New Hampshire as the DJ of WHEB. He not only played music for radio listeners, but also did interviews and played comedy records. He then moved on to television, and became the host of the game show, Granite State College on WHEN-TV. He was quickly becoming a television personality, and at WBZ-TV, he handled several duties for Evening Magazine, hosting a short series of previews and information every half hour, on 4 Today, as well as hosting the Massachusetts State Lottery games in the evenings. As if this wasn't enough to do, Bergeron also replaced host Buzz Luttrell on People Are Talking. As time went by, Bergeron's popularity became even stronger, and in the early 1990's The Tom Bergeron Show immersed on WBZ radio. After People Are Talking ended, Bergeron remained as a life style reporter and commentator for the WBZ-TV news hour. Bergeron was also a co-host for the Jerry Lewis telethon for Muscular Dystrophy in 2005 and was elected into the office of national vice president of the association in 2006.
Jerry Lewis
Jerry Lewis
Success: In 1994 he became the co-host of Breakfast Time, which was later changed to Fox After Breakfast, on the FX cable network. After one year, cast members of the show were changed and it became The Vicki Lawrence Show. Bergeron was the guest host of Good Morning America on ABC and had a six year run as guest host of Hollywood Squares, while also hosting America's Funniest Home Videos.
He has also appeared on two episodes of Star Trek: Enterprise. In one episode he played the role of an alien trader, and on the other, a Coridan Ambassador. He was also a guest star on an episode of The Nanny, where he played himself as the host of Hollywood Squares. In 2010 he guest starred in an episode of the television series, Castle, and Tosh O. He was also a guest presenter for the promotion of KSBW's Central Coast ABC Digital Channel.
From 2005 until 2020 he hosted Dancing With the Stars.
Tom Bergeron Salary
What is Tom Bergeron's salary per episode of Dancing With the Stars? $150,000
He has written a book telling some of his lessons on life, funny anecdotes and detailed information concerning his career. The title of his first book is "I'm Hosting as Fast as I Can: Zen and the Art of Staying Sane in Hollywood." He resides in Los Angeles, California and Greenwich, Connecticut with his wife, Lois. They have two daughters, Samantha and Jessica. Bergeron is known for his witty sense of humor, charismatic personality and of course, a real gift for gab.