Carly Rae Jepsen Net Worth
Product information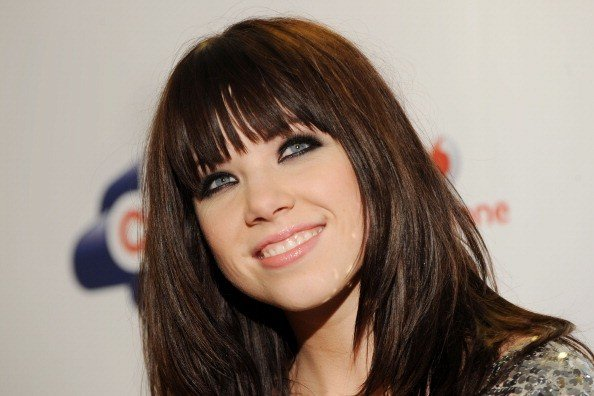 Carly Rae Jepsen Net Worth: Carly Rae Jepsen is a singer and songwriter from Canada who has a net worth of $10 million. Jepsen began her career in her home of British Columbia, Canada before making it big on the world stage. She initially rose to prominence while competing in the fifth season of "Canadian Idol" back in 2007. After a third-place finish, she signed a record deal and released a well-received debut album entitled "Tug of War." However, it wasn't until the release of her single "Call Me Maybe" in 2012 that she truly broke through into the mainstream. Virtually everyone on the planet has heard the song, and it reached number-one ranking on the charts of 18 different countries.
Following this success, Carly Rae shifted her attention from folk-inspired tunes towards mainstream pop music. She signed a new record deal and followed up her second studio album, entitled "Kiss." This became quite successful both commercially and critically. Since these achievements, Jepsen has also experimented with other artistic endeavors, such as Broadway stage performances. In 2015, she released her third studio album, entitled "Emotion." This featured the successful lead single "I Really Like You." She has since appeared in further film and television projects, and she released her fourth studio album in 2014.
In recognition of her success, Carly Rae has been honored with a number of accolades and awards. These include three Juno Awards and several nominations for Grammys, People's Choice Awards, and many others. In 2015, it was announced that Jepsen had sold over 25 million records across the world since the start of her career.
Jepsen is signed in America to Schoolboy Records, which happens to be run by fellow Canadian Justin Bieber and his manager Scooter Braun. She released her third album "Emotion", in June 2015.
Justin Bieber
Scooter Braun
Early Life: Carly Rae Jepsen was born on November 21st of 1985 in Mission, British Columbia, Canada. Raised alongside two siblings, Jepsen displayed an interest in musical theatre from an early age, performing in school productions of musicals like "Annie" and "Grease." She was eventually persuaded by her high school drama teacher to audition for the Canadian College of Performing Arts in Victoria, which she attended after graduating.
While Jepsen later explained that the experience was fun, it also helped her understand that she was primarily interested in a career as a musician, "without all the acting and dancing." After leaving college, Jepsen relocated to Vancouver and worked odd jobs while appearing at open-mic nights. She has described this as the "happiest time in her life."
Career: While in Vancouver, her drama teacher convinced her to audition for "Canadian Idol." She finished in third place and was happy with the result. The publicity allowed her to sign a record contract and release debut singles like "Sunshine on My Shoulders." Her debut album "Tug of War" was also moderately successful in Canada, selling 100,000 copies. She finished 2009 by touring western Canada.
2011 saw Carly Rae fully emerge as a mainstream pop star. That year, she released the hit single "Call Me Maybe," which allowed her to sign a record deal with Scooter Braun and Schoolboy Records. "Call Me Maybe" was eventually certified as the best-selling single worldwide in 2012. On the heels of this success, Jepsen released a six-track EP entitled "Curiosity."
She followed up with the album "Kiss" in 2012 and won a number of awards at the end of the year. In 2015, she released another album entitled "Emotion," which featured another hit single, "I Really Like You." The album received positive reviews and performed well commercially. In 2018, she toured with Katy Perry before releasing her fourth album "Dedicated" in 2019.
Scooter Braun Record Deal: In 2021, it was reported that Cary Rae Jepsen and other artists represented by Scooter Braun were set to see a "major payday" after a "mega-deal" was announced by the record executive. Scooter's company, Ithaca Holdings, was set to merge with HYBE, another major label. With 863,209 new shares issues, this meant that a total value of over $160 million was generated. While Braun took the lion's share of these… shares, $50 million was divided among the various acts and employees under Scooter Braun's umbrella, including Jepson, presumably.
Some of these artists, such as Justin Bieber and Ariana Grande, had been with Braun since the beginning of SBP in 2007. They received about $10 million each. While Carly Rae Jepsen and other artists received a much smaller portion of just 535 shares, this still translates to a significant payday. At $186 per share, this means that Jepsen would have earned six figures from the deal.
Real Estate: Although very little is revealed about Jepsen's own real estate holdings, she did publicly reveal that she had purchased a home for her parents following the success of "Call Me Maybe." At the age of nine, a young Carly Rae had promised her parents that she would purchase them a home by the sea when she grew up. She eventually followed through on this promise, although the details of the purchase are not known.
Music Style: Jepsen has been widely praised for her "flawless" soprano voice. In the beginning of her career, she was mostly interested in folk music. She cited artists like Leonard Cohen and Bruce Springsteen as early influences. After her transition towards pop music, she cited artists like Dragonette and Robyn as influences. She also states that was inspired by artists like Madonna and Prince, especially when working on her 80s-inspired album "Emotions."
Controversy: Carly Rae Jepsen made headlines in 2013 after she refused to perform at the Boy Scouts of America 2013 National Scout Jamboree. Along with the band Train, she explained that she could not perform at the jamboree because of the Boy Scouts of America's policy on homosexuals.