Andrew Ridgeley Net Worth
Product information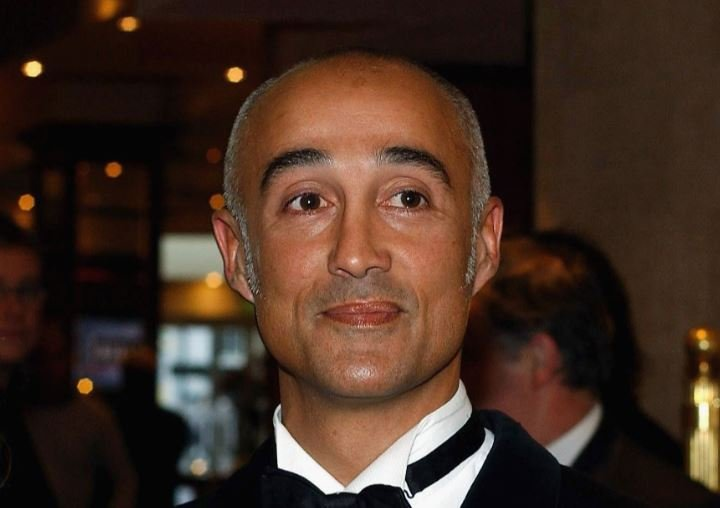 What is Andrew Ridgeley's Net Worth?
Andrew Ridgeley is an English singer/songwriter, guitarist, and record producer who has a net worth of $40 million. Ridgeley is best known as a member of the wildly popular '80s band Wham! (with George Michael), which produced such hits as "Wake Me Up Before You Go-Go" and "Careless Whisper." Wham! has sold more than 35 million records, and 1984's "Make It Big," was the first album of the '80s to have three #1 hits in America. That album went 4x Platinum in the U.K. and 6x Platinum in the U.S. The duo also released the albums "Fantastic" (1983) and "Music from the Edge of Heaven" (1986), and Andrew released the solo album "Son of Albert" in 1990. After retiring from the music industry, Ridgeley opened a restaurant called Bar 92 in England, and in 2019, he published the memoir "Wham! George Michael & Me."
Early Life
Andrew Ridgeley was born Andrew John Ridgeley on January 26, 1963, in Windlesham, Surrey, England. His mother, Jennifer, is of Scottish descent, and his father, Alberto, comes from an Italian/Egyptian heritage. Alberto's surname was originally Zacharia, but he changed it to Ridgeley. Jennifer taught at Bushey Heath Primary School, and Alberto worked for Canon. Andrew's younger brother, Paul, is a drummer who has toured with Bananarama. Ridgeley attended Bushey Meads School in Bushey, Hertfordshire, where George Michael was one of his classmates. Ridgeley took Michael under his wing when George enrolled at the school, and the two played in several bands together, including The Executive, before they formed Wham! in 1981.
Career
Michael was Wham!'s lead vocalist, primary songwriter, and keyboard player, and Ridgeley provided backup vocals and played guitar. After approaching several record labels with their 10-minute demo tape, they signed a contract with Innervision Records; they later moved to Epic Records/CBS. Wham! released their debut studio album, "Fantastic," on July 9, 1983, and it reached #1 on the charts in the U.K. and New Zealand. The album was certified 3x Platinum in the U.K. and featured the singles "Wham Rap! (Enjoy What You Do)," "Young Guns (Go for It!)," "Bad Boys," and "Club Tropicana." The band released the follow-up "Make It Big" in October 1984, and it topped the charts in numerous countries. The singles "Wake Me Up Before You Go-Go," "Careless Whisper," and "Freedom" were #1 singles in the U.K., and "Wake Me Up Before You Go-Go," "Careless Whisper, and "Everything She Wants" reached #1 in the U.S. "Careless Whisper" sold around six million copies and reached #1 in more than 20 countries. In 1985, Andrew and George participated in Live Aid, with Michael performing "Don't Let the Sun Go Down on Me" with Elton John while Ridgeley provided back-up vocals with Kiki Dee and several other singers. Wham!'s final album, "Music from the Edge of Heaven," was released in July 1986, and the single "Last Christmas" went 2× Platinum in the U.K. and U.S. and 4x Platinum in Australia. Wham!'s last show took place at Wembley Stadium on June 28, 1986, and it was attended by 72,000 fans.
After Wham! disbanded, Andrew moved to Monaco and took up Formula Three motor racing, then he relocated to Los Angeles to pursue an acting career before moving back to Britain in 1990. On May 7, 1990, Ridgeley released the solo album "Son of Albert," which featured his brother, Paul, on drums. The album, which was produced by Andrew, included the singles "Shake" and "Red Dress," and it peaked at #130 on the "Billboard" 200 chart. In January 1991, Ridgeley performed with Michael during the Rock in Rio festival, and in 1994, he appeared on the BBC's "Fantasy Football League." Andrew also appeared in the "George Michael" episode of "Power Vision – Pop Galerie" (1999) and the documentary "George Michael: A Different Story" (2005). In 2019, he served as a guest judge in two episodes of "The Great British Menu" and had a cameo in the film "Last Christmas," which features several Wham! and solo George Michael songs. Sadly, Michael passed away from heart and liver disease on Christmas in 2016. When he heard the news, Ridgeley tweeted, "Heartbroken at the loss of my beloved friend Yog."
Personal Life
Andrew began a relationship with Bananarama member Keren Woodward in 1990, and they lived with her son, Thomas, in a converted 15th-century barn in Wadebridge, Cornwall, until they split up in 2017. The couple reportedly reconciled in late 2019. Ridgeley has taken part in the charity bike ride Dallaglio Cycle Slam several times. The event benefits Dallaglio Rugby Works, which "uses rugby to transform the aspirations of young people." Andrew's nose was broken when he was 9 years old, and in 1984, he had surgery to straighten his septum in an effort to improve his breathing. Ridgeley spoke about George Michael's death a year after his passing, stating, "When I received the news of my oldest friend's death on the afternoon of Christmas Day last year, I had, only five minutes beforehand, sent him a message wishing him a wonderful Christmas. That night, after I had phoned our friends to convey the dreadful news – and despite having shed an ocean of tears already that day – the sheer eviscerating sense of loss cut my legs from beneath me and, on the deck and on my knees, I cried like I'd never cried before. Nothing had prepared me for the depth of pain George's death precipitated."
Awards and Nominations
Wham! earned two Grammy nominations, Best Pop Performance by a Duo or Group with Vocal for "Wake Me Up Before You Go-Go" (1985) and Best Music Video, Long Form for "Wham!: The Video" (1986). In 1986, Wham! was named Favorite Pop/Rock Band/Duo/Group Video Artist at the American Music Awards, and "Careless Whisper" was nominated for Favorite Pop/Rock Single. The duo was nominated for six Brit Awards, winning British Group in 1985 and Outstanding Contribution to Music in 1986. At the 1985 Ivor Novello Awards, "Careless Whisper" won the award for Most Performed Work and was nominated for Best Song Musically and Lyrically, and "Wake Me Up Before You Go-Go"" earned a nomination for International Hit of the Year. "Make It Big" received an International Album of the Year nomination at the 1985 Juno Awards, and "Careless Whisper" and "Wake Me Up Before You Go-Go" were nominated for International Single of the Year.