Camron Net Worth
Product information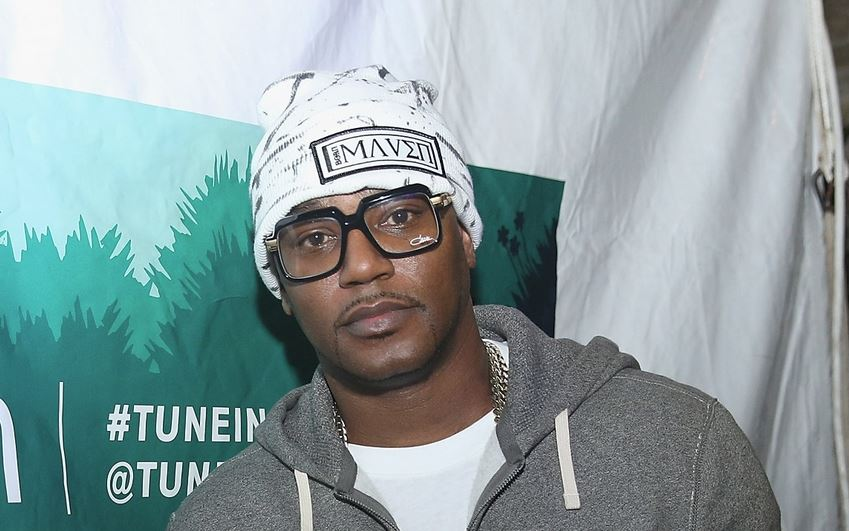 Cam'ron Net Worth and Salary: Cam'ron is an American rapper and actor who has a net worth of $6 million. Cam'ron's career spans over 20 years and includes several critically acclaimed albums with RIAA Gold and Platinum certification. He has also starred in numerous films, including "Paper Soldiers" and "Paid in Full."
Early Life: Cam'ron was born Cameron Ezike Giles on February 4th of 1976, in East Harlem, New York, and raised by his mother, Fredericka Giles. Cam'ron went to high school at the Manhattan Center for Science and Mathematics, where he met longtime friends and rappers, Mase and Jim Jones. Cam'ron was a promising basketball player; however, he could not receive scholarships due to his low academic standing.
Cam'ron enrolled in a college in Texas but dropped out shortly after entering. He returned to Harlem, where he began selling drugs and writing music. He eventually met The Notorious B.I.G., who introduced Cam'ron to his partner and music executive Lance Rivera, who then signed him to the record label Untertainment.
Career: Cam'ron released his debut record "Confessions of Fire" in July of 1998. The album was certified Gold and made the Top 10 in both the pop and R&B charts. In 2000, Cam'ron released his second album, "Sports Drugs & Entertainment," on Sony/Epic Records. The record reached number two on the R&B/Hip-Hop Album chart and reached number 14 on the Billboard 200. After Sony/Epic Records demanded he releases a new album before he was ready, Cam'ron left the label and signed a reported $4.5 million record deal with Roc-A-Fella Records.
He then released his most successful album, "Come Home with Me," in 2002. The album featured Jay-Z, Beanie Sigel, and Memphis Bleek, with Kanye West and The Heatmakerz as producers. The album achieved Platinum status and featured the hit singles "Oh Boy" and "Hey Ma." Also, in 2002, Cam'ron starred in the crime drama film "Paid in Full."
In 2003, Cam'ron and his hip-hop group The Diplomats released their debut album "Diplomatic Immunity" on Roc-A-Fella Records, which quickly earned Gold status. In 2004, Cam'ron put out his fourth solo-record "Purple Haze," which featured collaborations with various artists such as Kanye West, Jaheim, and Twista. The record was a critical and popular success, being ranked 114th on Pitchfork's Top 200 Albums of the 2000s and earning Gold certification.
After feeling his albums were poorly promoted and not receiving enough attention, Cam'ron left Roc-A-Fella Records and joined Asylum Records, where he released his fifth record, "Killa Season," in 2006. The album failed to sell as many units as his previous records, although it was eventually certified Gold. That year he wrote, produced, and starred in the film "Killa Season."
Starting in 2007, Cam'ron went on a three-year working hiatus after his mother suffered three strokes, which left her paralyzed on one side of her body. He moved with her to Florida to support her rehabilitation and therapy and remained until she had recovered.
In 2009 and 2019, Cam'ron released his sixth and seventh records, "Crime Pays" and "Purple Haze 2." During that time, he released several other mixtapes and singles while writing and starring in numerous films.
Personal Life: On October 23rd of 2005, while stopped at a red light in Washington D.C., a passenger of a nearby car shot Cam'ron after he refused to give up his 2006 Lamborghini. Cam'ron was able to drive away and eventually made a full recovery in the hospital. Although the gunman remains unknown, Cam'ron has stated he saw the man throw up the Roc-A-Fella Records hand signal before shooting.
Cam'ron has one son, who appears on the cover of his acclaimed album "Come Home With Me."