Paul Shaffer Net Worth
Product information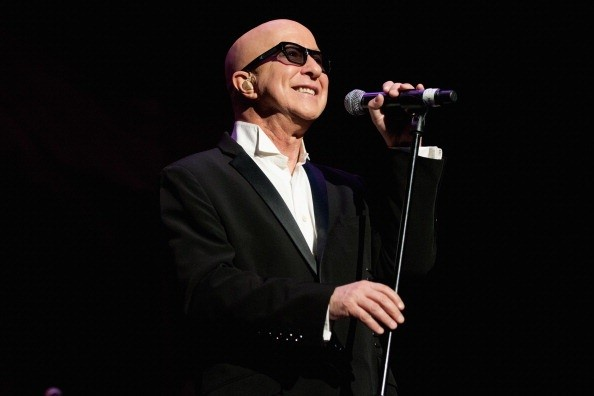 $ 30 Million
Salary : $ 5 Million
Paul Shaffer Net Worth: Paul Shaffer is an American musician and bandleader who has a net worth of $30 million dollars. Paul Shaffer is best known for being the musical director, bandleader and sidekick for comedian/talk show host David Letterman from 1982 until the show ended in 2015. In addition to accompanying musical guests on Letterman's show, Shaffer has released occasional albums and contributed his expertise to other projects.
Paul Shaffer Salary: What was Paul Shaffer's salary as musical director of the David Letterman Show? $5 million per year.
Early Life: He was born on November 28, 1949 in Thunder Bay, Ontario and raised in Fort William by his parents, Shirley and Bernard Shaffer. He came from a music-loving family; his father a jazz aficionado and his mother loved show tunes. Shaffer credits his desire to become a performer with a trip during his childhood to Las Vegas to see Nat King Cole. In his early years, he studied classical piano as a child and later joined a rock band after discovering the Beatles and Neil Young. Shaffer originally wanted to earn a law degree and join his father's firm, but while majoring in psychology as an undergraduate at the University of Toronto, he found himself unable to bear giving up music. He began playing jazz with guitarist Tisziji Munoz and performed in bands around local bars. He completed his studies and graduated with a bachelor of arts degree in sociology in 1971.
Career: His first onscreen appearance was a brief one: playing the organ at an outdoor wedding in 1971's "North of Superior," an early IMAX documentary that was shot in northern Ontario. After graduation, Shaffer landed a job as musical director of a Toronto production of Godspell in 1972, where he befriended Martin Short, Gilda Radner, and Eugene Levy. He began playing piano for the Broadway show "The Magic Show" in 1974. Shaffer soon branched out into radio work, including National Lampoon's Radio Hour, and played on other artists' recording sessions, commercial jingles and demos.
Shaffer had previously befriended many of the comedians at a then-new comedy program Saturday Night Live (now affectionately known as SNL), as well as producer Lorne Michaels, and he joined the program in 1975, writing special musical material and playing in the house band for the program. He appeared in the show's sketches regularly, with a noted sketch as the pianist for Bill Murray's Nick the Lounge Singer character. He teamed up with the Not Ready for Prime-Time Players and worked on Gilda Radner's highly successful Broadway show. Shaffer also worked as the musical director for John Belushi and Dan Aykroyd whenever they recorded or performed as their classic Blues Brothers duo. He was slated to appear in their 1980 film, but he revealed many years later that Belushi had dropped him from the project.
Shaffer left "SNL" in 1977 to co-star in "A Year at the Top," a short lived CBS sitcom where Shaffer played one half of a pair of musician friends from Idaho to move to Hollywood. The series only lasted a few episodes, but they released a soundtrack nevertheless. After the series was canceled, Shaffer went back to "SNL." Shaffer made history in the spring of 1980 when he became the first performer to accidentally utter the F word live on "SNL." It escaped the censors in the live broadcast and the West Coast taped airing.
Shaffer's big break came in 1982, when he became the musical director of Late Night with David Letterman and the leader of the World's Most Dangerous Band (1982-1993). He also composed the theme song. Later, when Letterman was moved to CBS, Shaffer served as the leader of Paul Shaffer and the CBS Orchestra for "Late Show with David Letterman." Over the course of his time there, he also guest-hosted the show four times when Letterman was unavailable. Shaffer appeared nightly on the show until Letterman's retirement in 2015.
In 1991, Shaffer recorded his first album, which featured guests Dion, Ben E. King, Bobby Womack, Wilson Pickett and more, entitled Coast to Coast, which paid tribute to the rock and soul classics Shaffer had fallen in love with in his younger days. Shaffer also released another solo album, 1993's "The World's Most Dangerous Party." Over the years, he has collaborated with a diverse range of artists including B.B King, Cyndi Lauper, Cher, George Clinton, Brian Wilson, Earl Scruggs, and many others. He co-wrote "It's Raining Men" with Paul Jabara which was a No. 1 US Billboard Hot Dance Club Play hit and a No. 2 hit in the UK. Shaffer and the World's Most Dangerous Band performed the Chuck Berry song "Roll Over Beethoven" for the 1992 film "Beethoven." Paul has served as musical director and producer for the Rock and Roll Hall of Fame induction ceremony since it opened in 1986.
In 2017, Shaffer reunited with the World's Most Dangerous Band to record a self-titled album that they released in March of that year. They went on tour and appeared on Jimmy Kimmel Live and The Late Show with Stephen Colbert. Shaffer wrote and performed the bridge music on Letterman's Netflix series "My Next Guest Needs No Introduction with David Letterman, which premiered in 2018. After the show was given a series order, Shaffer received a call from Letterman asking him to work on the show.
Personal Life: Shaffer has talked in detail in interviews about his "unrequited love" he had for Gilda Radner in the days they collaborated. Paul has been married to Cathy Vasapoli since 1990. They have two children, Will and Victoria.