Rowan Atkinson Net Worth
Product information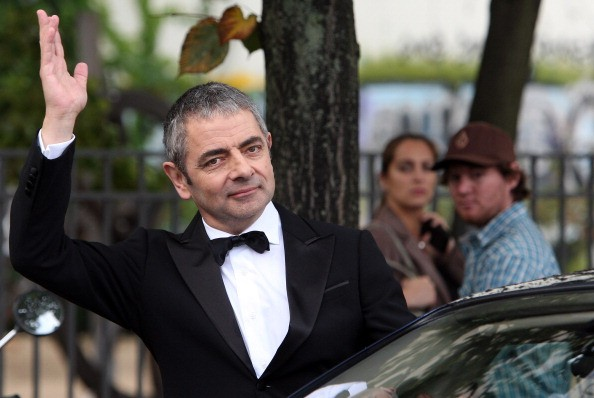 What is Rowan Atkinson's Net Worth?
Rowan Atkinson is an actor, screenwriter, and comedian who has a net worth of $150 million. Recognized as one of the masters of physical comedy, Atkinson is probably best known for his character, "Mr. Bean." However, Atkinson has also appeared in a range of different roles that showcase his comedic range and skills. He is also an accomplished theater actor.
Outside of acting, Rowan is an avid car collector. He owns dozens of luxury sports cars. Perhaps most famously, he once owned a McLaren F1 that he crashed TWICE. He sold this McLaren for $12 million. More on this car and his collection later in this article.
Early Life
Rowan Atkinson was born on January 6th of 1955 in an English town called Consett. Rowan's father was a farmer, and he was raised in an Anglican household alongside two brothers. A third brother died when he was very young. Rowan Atkinson was an excellent student, and his high grades allowed him to attend Newcastle University, where he earned a degree in electrical engineering. He then went on to obtain his MSc in Electrical Engineering from The Queen's College at Oxford in 1978.
Although Atkinson was initially motivated to earn his doctorate, he quickly gravitated towards acting. By this time, he was already fairly involved in the acting world, having written sketches for a comedy group within Oxford. He was also involved with the Oxford University Dramatic Society.
Career
Some of Rowan Atkinson's first work was in the world of radio. In 1979, he performed a radio show called The Atkinson People. This one-man show had Rowan interviewing various people, although he was actually interviewing himself and exhibiting his impressive voice acting skills. During this time, he also appeared for the first time on television with Canned Laughter. He then went on to host the mock-news show, Not the Nine O'Clock News. He also established himself in the theater world with a production of The Secret Policeman's Ball alongside members of Monty Python.
1983 was a major year in Atkinson's career. He booked the lead role in one of his most iconic projects: a TV show called Black Adder. That year, he also made his film debut with Never Say Never Again, an "unofficial" James Bond movie. He then went on to make another film appearance in the short film Dead on Time. In 1984, Atkinson continued with his theater career and performed The Nerd alongside Christian Bale, who was ten years old at the time.
Black Adder's second season took a number of years to take shape, primarily because of budget concerns. However, the second season finally debuted in 1986. This became Atkinson's primary focus over the next few years, as Black Adder II became Black Adder the Third in 1987, and finally Black Adder Goes Forth in 1989. This series proved to be one of the most popular British comedies of all time. Towards the end of Black Adder's final season, Atkinson appeared in the film The Tall Guy.
1990 represented another major step forward for Atkinson, as this was the year that the iconic character of Mr Bean was first introduced to audiences during a TV special. From that point onward, Mr. Bean was a regular television broadcast until 1995, after which Atkinson started to create movies centered around the character. In 1990, Rowan Atkinson made another film appearance with The Witches. He then went on to star in the parody film Hot Shots! Part Deux.
1994 saw Rowan Atkinson establish a firmer foothold in the film industry with two major roles. The first was in Four Weddings and a Funeral, in which he played a hilarious vicar. The second was in Disney's Lion King, in which he voiced the character of Zazu. He also sang "I Can't Wait To Be King" in Disney's iconic film.
Atkinson returned to television in 1995 with a recurring role on the sitcom The Thin Blue Line. He continued to appear on the show until 1996. By 1997, Atkinson was ready to release his first Mr. Bean movie. Bean was a box office hit, generating over $250 million on an $18 million budget. Things were relatively slow for Rowan Atkinson over the next few years, until he appeared in the 2001 film Rat Race. Next year, he appeared in Scooby-Doo and also launched an animated Mr. Bean series that ran until 2019. In 2003, he continued his run of movie roles with Love Actually. 2003 also marked the beginning of the Johnny English film series. The film series involved Atkinson parodying the character of James bond. After the first film, there was Johnny English Strikes Back and Johnny English Strikes Again. Each film generally grossed around $160 million, with cumulative earnings of almost $480 million for all three films. In 2005, he returned to film roles once again with the crime comedy Keeping Mum.
In 2007, Rowan Atkinson released his second Mr. Bean movie, Mr. Bean's Holiday. Like the first film in the series, it was very successful at the box office with earnings of over $232 million on a relatively small budget. In 2009, Atkinson returned to the world of theater with a production of Oliver! A further theater role came in 2013 with Quarantine's Terms. From 2016 to 2017, Atkinson appeared in a short, four-part series called Maigret.
In addition, Rowan Atkinson has made guest appearances on a range of TV shows. These shows include Late Night With Conan O'Brien, Doctor Who, and Horrible Histories. He also appeared in a range of commercials with brands such as M&Ms, Snickers, and Nissan.
Personal Life
In 1990, Rowan Atkinson married Sunetra Sastry. They later had two children together before divorcing in 2015. That year, Atkinson began a relationship with fellow comedian Louise Ford. In 2017, they had a child together.
Car Collection
Atkinson is passionate about cars, and has participated in many races over the years. His collection features a Honda NSX, Jaguar Mk7, Aston Martin DB2, vintage Ford Falcon, 1939 BMW 328, and Rolls-Royce Phantom Coupe. Not only does he have a super collection of luxury cars, but he also knows how to drive them. Atkinson recorded the 2nd fastest time ever documented on the track at Top Gear in his F1.
In 1997 Rowan paid $1 million for a brand new factory fresh McLaren F1. He crashed the car TWICE, once in 1999 and again in 2011. The repair bill for the 2011 crash came to $1.4 million. As a result, his insurance payment on this one car was bumped to $100,000 per year. That's $8300 a month just to drive/own this one car. Rowan listed the car for sale in 2015 for $15 million. He ended up selling it for $12 million.