Nick Kroll Net Worth
Product information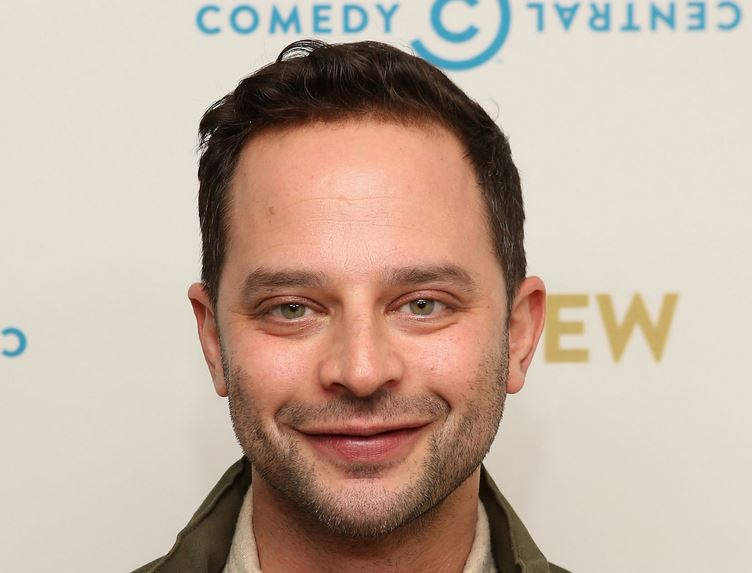 What is Nick Kroll's Net Worth?
Nick Kroll is an American comedian and television actor who has a net worth of $18 million. Nick Kroll is probably best-known for starring on his own sketch show "Kroll Show "from 2013 to 2015, and the show "The League "from 2009 to 2015. He began starring in the Netflix show "Big Mouth" since 2017; he is also a co-creator on the show.
Early Life
Nicholas Kroll was born in Rye, New York, on June 5, 1978. His father, Jules B. Kroll, is not just a businessman, he is often credited as being the inventor of the entire corporate investigation industry. Jules Kroll is the billionaire founder of the corporate consulting firm Kroll, Inc. which he sold in 2004 for $1.9 billion.
Jules B. Kroll
Jules Kroll is the billionaire founder
Kroll and his three siblings were raised in a Conservative Jewish family. He attended private schools, including the Solomon Schechter School of Westchester (now The Leffell School), Rye Country Day School, and The Mountain School in Vershire, Vermont. He continued his education at Georgetown University, where he majored in history and minored in art and Spanish.
Career
Kroll began his professional television comedy career as a writer for sketch comedy shows like Comedy Central's "Chappelle's Show" (2003-2006) and MTV's "Human Giant" (2007-2008). In late 2008, he joined with Aziz Ansari on Ansari's "Glow in the Dark" comedy tour in the United States. To improve his technique, he has regularly studied and performed at the Upright Citizens Brigade Theater in New York City and Los Angeles.
As a live performer, Kroll specializes in a unique blend of standup and sketch comedy, playing a variety of comedic characters on the stage. Many of his characters feature heavily in "Kroll Show", his own sketch comedy show on Comedy Central that ran for three seasons from 2013 to 2015. He not only was the star of "Kroll Show", but was the show's creator as well, with Jonathan Krisel and John Levenstein serving the executive producers. Some of his most popular characters are Bobby Bottleservice, who was featured in several videos on the Funny or Die website; and Gil Faizon of "The Oh, Hello Show". "The Oh, Hello Show" was a comedy act created by Kroll with his partner John Mulaney. Kroll played the role of Gil Faizon, and Mulaney was the character George St. Geegland. Both were elderly men from Manhattan known for their misinformed beliefs, turtleneck fashion, and saying "Oh, hello" together in unison. Kroll and Mulaney not only toured around the country as "The Oh, Hello Show", they appeared on numerous television shows, and even had their own off-Broadway play based on the act, "Oh, Hello", that ran at the Lyceum Theatre from September 2016 to January 2017.
As an actor, Kroll is best known for his starring role in the FXX comedy show "The League" (2009 – 2015), as well as his recurring role on Adult Swim's "Children's Hospital" (2008 – 2011). Other shows he has appeared in include "Cavemen" (2007 – 2008), "Worst Week" (2008 – 2009), "Reno 911!" (2009), "Nick Swardson's Pretend Time" (2010), "Community" (2011), "Portlandia" (2011), "Parks and Recreation" (2011 – 2015), "New Girl" (2013), "Burning Love" (2013), "The Greatest Event in Television History" (2013), "Drunk History" (2014), "Mulaney" (2014), "Brooklyn Nine-Nine" (2015), "Unbreakable Kimmy Schmidt" (2015), "I'm Sorry" (2017), "What We Do in the Shadows" (2019-2020), and "Curb Your Enthusiam" (2020), among others.
Kroll has also starred in the film "A Good Old Fashioned Orgy" (2011), appeared as a supporting character in comedy films like "I Love You, Man" (2009), "Date Night" (2010), "Dinner for Schmucks" (2010), "Get Him to the Greek" (2010), "Little Fockers" (2010), "The House" (2017), and "Uncle Drew" (2018), among others. He has even taken on some non-comedic acting roles, including in the historical drama films "Loving" (2016) and "Operation Finale" (2018).
In addition to his on-screen appearances, Kroll is a prolific voice actor. He has provided his voice on the Netflix animated series "Big Mouth" (2017), of which he also was the co-creator, executive producer, and writer. On "Big Mouth", he voices multiple characters, including Nick Birch, Maurice the Hormone Monster, Coach Steve, Lola, Rick the Hormone Monster, the Jansen twins, and Lady Liberty, among others. Other shows on which he has voiced characters include "The Life & Times of Tim" (2008 – 2012), "Sit Down, Shut Up" (2009), "American Dad!" (2011 – 2012), "Family Guy" (2013), "The Simpsons" (2015), "Animals." (2016), "Bob's Burgers" (2017), and "Crank Yankers" (2019 – 2020), among others. He has voiced characters in animated films such as "Sausage Party" (2016), "Sing" (2016), "Captain Underpants: The First Epic Movie" (2017), "The Secret Life of Pets 2" (2019), and "The Addams Family" (2019).
Outside of television and film, Kroll is also a published author. He co-authored the book "Bar Mitzvah Disco: The Music May Have Stopped, but the Party's Never Over" (2005), along with Roger Bennett and Jules Shell.
Personal Life
From 2013 to 2015, Kroll dated fellow comedian and actress Amy Poehler. She mentions his multiple times in her 2014 memoir "Yes Please". He began dating landscape artist Lily Kwong in late 2018. In early 2020, they announced they had moved in together and had been living together since the beginning of the 2020 coronavirus pandemic.
Real Estate
In 2012, Kroll paid $1.5 million for a home in LA's Los Feliz neighborhood. He listed this home for sale in October 2020 for $2.3 million.
In July 2020, he upgraded significantly to a home in the same neighborhood. The home was listed for $5.895 million. He paid $6 million to beat out several competing bidders.