Kenan Thompson Net Worth
Product information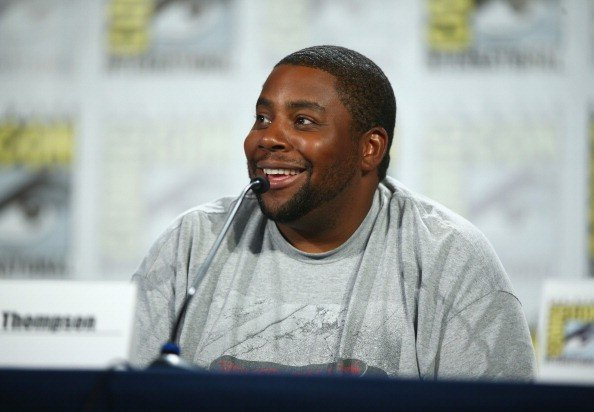 Kenan Thompson Net Worth and Salary: Kenan Thompson is an American actor, voice actor, and comedian who has a net worth of $13 million. Thompson is best known for his work with the sketch comedy series "Saturday Night Live." He is the longest-serving cast member of this iconic series in history. After starting his acting career in the early 90s, Kenan first gained notoriety after taking part in the sketch comedy series "All That."
He then starred in his own sitcom along with Kel Mitchell before appearing on "SNL" for the first time. Outside of his television career, Thompson is known for films such as "The Mighty Ducks," "Good Burger," and "Fat Albert." For his achievements on "SNL," Thompson won a Primetime Emmy Award.
Early Life: Kenan Thomspon was born on May 10th of 1978 in Atlanta, Georgia. Raised alongside two siblings, Kenan began acting at the age of five. During this period, he started performing in church theater productions and a number of local plays.
Career: Kenan started acting professionally at a very young age. One of his first major roles was in CNN's "Real News for Kids." He then booked a starring role in "All That" before the inception of "Kenan & Kel." While Thompson was still attending high school, he made his film debut with "D2: The Mighty Ducks." During the late 90s, Thompson also appeared in series such as "Sister, Sister," "Sabrina, the Teenage Witch," and "The Amanda Show."
As Kenan's career progressed, he booked further roles in films such as "Good Burger," "Fat Albert," "Heavyweights," "D3: The Mighty Ducks," "Love Don't Cost a Thing," "Barbershop 2: Back in Business," "My Boss's Daughter," and "Snakes on a Plane." Thompson is also an accomplished voice actor, having booked a recurring role in the Fox series "Sit Down, Shut Up." He has appeared as "Greedy Smurf" in two of "The Smurfs" movies. In 2019, he booked another notable voice role in "Playmobil: The Movie." In 2020, Thompson played another notable voice role in the film "Trolls World Tour."
He also voiced the character of LeBron James in a series of Nike commercials in 2009. He also acted in several commercials for the ticketing website Fandango, and he has acted as a spokesman for Universal Parks & Resorts.
Outside of "Saturday Night Live," Thompson has appeared in a range of television shows. These include "Psych," "ICarly," and "Victorious." In 2015, Kenan appeared in an episode of "The Tonight Show Starring Jimmy Fallon." In 2019, he served as a judge in the comedy competition series "Bring the Funny." In 2020, it was announced the inception of the "The Kenan Show." In 2020, Kenan acted as a guest judge in "America's Got Talent."
In 2003, Kenan joined the cast of "Saturday Night Live." This new role would come to define his entire career. He had previously sent audition tapes to "SNL" numerous times, and each time the producers rejected him, claiming that he was too young. For the first two years, Thompson was a featured player. In 2004, Kenan Thompson released a comedy album called "Good Times."
In 2005, he was promoted to repertory player. He has remained a central part of the series for well over 18 seasons, and he is now the most senior cast member. Thompson is famous for portraying a number of celebrities, and he is quite talented in terms of impressions. However, he refused to do any more impressions of black women in 2018, citing the need for "SNL" to hire more women of color.
Many observers and critics have commented on Thompson's importance in the "SNL" cast. He is particularly praised for his ability to react comedically to various situations. Head writer Brian H. Tucker noted that in order to make a skit funny, all he needs to do is write the words "Kenan Reacts" into the script. Various critics have stated that Thompson is the person that the rest of the cast "relies on" to successfully get laughs. One media source referred to Kenan as the "glue" that holds the "SNL" cast together.
In 2020, it was announced that Thompson was involved in a number of upcoming films. These included "Clifford the Big Red Dog," "Spinning Gold," and the reboot of "Home Alone."
Relationships: In 2011, Kenan Thompson married model Christina Evangeline. In 2014, they welcomed their first child into the world. In 2018, they welcomed another child into the world.
Saturday Night Live Salary: There are 21 episodes in a season. First-year cast members make $7,000 per episode, which equates to about $147,000 per season. Second-year cast members make $8,000 per episode, which equates to about $168,000 per season. If a cast member makes it to their fifth season, they make $15,000 per episode. This equates to $315,000 per season.
Saturday Night Live Salary
Those who have been with SNL for three years longer earn the highest salaries, as these individuals are considered to be crucial to the success of the show. These veteran comedians earn $25,000 per episode, which equates to $525,000 per year. Kenan has been on the show since 2003, which is a longer run than any other actor in history. Because of this, his salary is almost certainly above and beyond the standard amounts we've already listed. We believe that Thompson's SNL salary is likely $2-3 million per year. To put this in perspective, Will Ferrell earned a record-setting $370,000 at SNL during his peak in 2001.