Dana Carvey Net Worth
Product information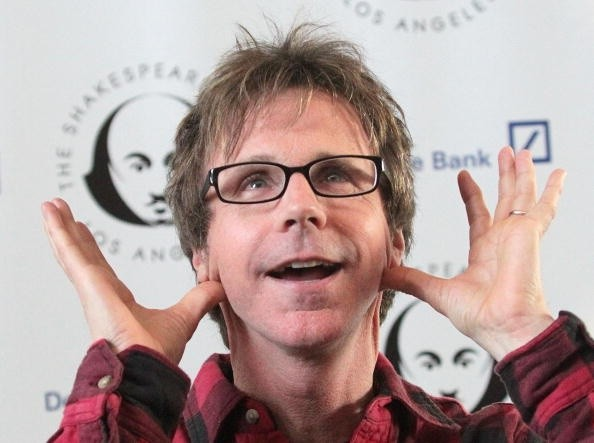 Dana Carvey Net Worth and Salary: Dana Carvey is an American actor and stand-up comedian who has a net worth of $20 million. Carvey made a name for himself throughout the 80s and 90s as one of the most prominent comedians in the entertainment industry. Although he first rose to prominence as a cast member of "Saturday Night Live," Dana soon found himself appearing in major films throughout the next few years. Of all his film roles, one of his most memorable came in 1992 with "Wayne's World" and in 1993 with its sequel. For his work on "Saturday Night Live," Dana was awarded a Primetime Emmy Award.
After a career slump in the early 2000s, Dana Carvey retreated from the spotlight and focused mainly on his family. This prompted numerous observers and journalists to ask questions like "whatever happened to Dana Carvey?" Although he is much less active in the modern era, he still makes occasional appearances in various productions. He also remains a successful stand-up comedian – something he has maintained focus on throughout his career.
Early Life: Dana Thomas Carvey was born on June 2nd of 1955 in Missoula, Montana. Raised in a Lutheran household alongside four siblings, Dana moved to San Carlos, California at the age of three. His brother Brad Carvey designed the Video Toaster, a type of video editing/production software and hardware. Brad also provided visual effects work for a number of movies, including "Men In Black" and "Black Hawk Down." Dana would later base the character of "Garth" in "Wayne's World" on his older, nerdy brother Brad.
While growing up in the San Francisco Bay Area, Dana was given a drum kit and at an early age and started practicing. While attending high school, Dana became a member of the Central Coast Section champion cross country team. After graduating, he enrolled at the College of San Mateo. He then transferred to San Francisco State University, earning his bachelor's degree in broadcast communications.
Career: By 1977, Dana Carvey was an established stand-up comedian. His first major achievement came when he won the San Francisco Stand-Up Comedy Competition that year. In the early 80s, Dana had transitioned to film work with an early (minor) role in "Halloween II." He followed up next year with a much more substantial role in the TV sitcom "One of the Boys" alongside Mickey Rooney, Nathan Lane, and Meg Ryan. In 1984, he booked another small role in the film "This is Spinal Tap." Next, he appeared in another TV series called "Blue Thunder," although much like his previous TV gig, this one was short-lived.
In 1986, Dana had his big break. He joined Kirk Douglas and Burt Lancaster in the cast of "Tough Guys," and this role succeeded in putting him on the map in terms of the entertainment world. Hosting roles were offered for TV game shows, but Dana ultimately chose to join "Saturday Night Live" instead. This made him an even more prominent figure in the entertainment world, and he was one of the key figures that saved the show from declining ratings.
During his time on "Saturday Night Live," Dana became famous for a range of characters in various skits, including the so-called "Church Lady" and "Garth Algar," who would later appear in the film "Wayne's World." During this period, Carvey impersonated George H. W. Bush. By 1992, he had joined Mike Myers in the film "Wayne's World." Just one year later, he reprised his role as Garth in the film "Wayne's World 2."
As a new father, Carvey decided to focus more on family over the next period. This resulted in him turning down hosting positions and a role in the film "Bad Boys." In 1994, he starred in the film "Clean Slate." In 1996, he led the short-lived "Dana Carvey Show," which helped launch the careers of Steve Carell and Stephen Colbert. During this period, he appeared in the movie "Little Nicky."
In 2002, his career nosedived after he starred in "Master of Disguise," which is widely-considered one of the worst films of all time. It was so badly received by critics that Carvey retreated from the public limelight until 2011. That year, he appeared in another flop called "Jack and Jill." This second failure prompted Carvey to back away from public life altogether. He spent the next period focusing on stand-up comedy and making rare appearances in comedy sketch shows.
Relationships: In 1979, Dana Carvey married his childhood sweetheart, Leah Carvey. Over the course of their marriage, Dana developed romantic feelings for another woman called Paula Zwagerman. As a result of this new relationship, Carvey and Leah divorced in 1980 – just one year after their marriage. Dana then became engaged to Paula, and they were married in 1983. Over the course of their relationship, Paula and Dana have had two children together. Today, the family lives in Mill Valley, Marin County, California.
Medical Issues: Dana had heart bypass surgery in 1997 for a blocked coronary artery, but unfortunately the procedure did not go as planned. The surgeon mistakenly operated on the wrong artery, as the blocked coronary was hidden behind a muscle mass. Because of this botched surgery, Carvey continued to suffer from angina pectoris long after the surgery. Eventually, he sued for medical malpractice and was awarded $8 million in damages.
He subsequently donated this money to charity. Over the next few years, Dana continued to suffer from heart problems, and he required additional procedures to correct these issues. When he was in hospital for his final angioplasty, Frank Sinatra died in the hospital room adjacent to him.
Real Estate: Back in 1999, it was reported that Dana Carvey had purchased a property in Ross, a town in Northern California's Marin County. Carvey paid $3.75 million, which was quite the sum back in 1999. Adjusting for inflation, that's almost $6 million in today's money. It spent just a few days on the market before being snapped up by Dana, and it wasn't surprising given the fact that the entire residence had been professionally designed from the ground up. Architect Gardiner Dailey and landscape artist Thomas Church both had a hand in the property's creation.