Robert Blake Net Worth
Product information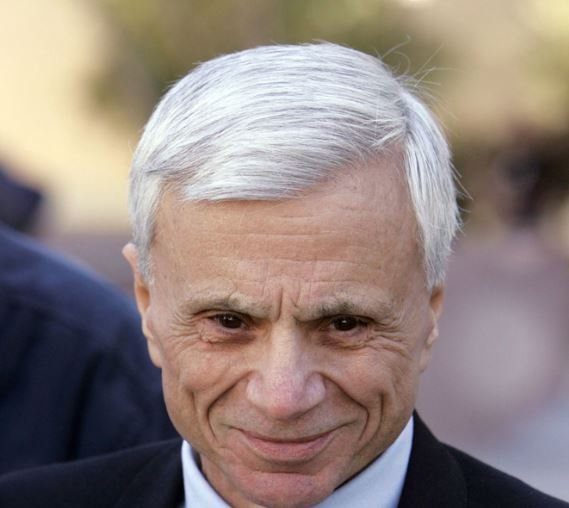 Robert Blake Net Worth: Robert Blake is an American actor who has a net worth of -$3 million. During his time as an actor, Blake became famous for starring in movies like "In Cold Blood." He is also well known for starring in the TV series "Baretta." After starting his career as a child actor, Robert spent time in the US Army before returning to the film and TV industry as an adult. Eventually, Blake retired after appearing in the film "Lost Highway." He had enjoyed one of the longest careers in Hollywood history.
In 2001, Robert Blake was shrouded in controversy after being charged with the murder of his second wife, Bonnie Lee Bakley. The trial lasted for several years, and he was ultimately acquitted in 2005. However, Robert suffered significant financial consequences for his wife's passing, and he was found liable after a wrongful death lawsuit was brought against him in California.
Early Life: Michael James Gubitosi was born on September 18th of 1933 in Nutley, New Jersey. In 1938, he and his family moved to Los Angeles, where he and his two siblings began working as movie extras. Unfortunately, Blake was sexually and physically abused by his alcoholic father and mother as a young boy. This caused him to run away from home at the age of 14.
Acting Career: Robert first appeared in a movie called "Bridal Suite" at the age of six. He then became famous for appearing in a series of short films by MGM known as "Our Gang." This led to multiple appearances in the "Red Ryder" western TV series, in which Blake played a First Native boy. By the age of 17, he was appearing in movies like "The Black Rose" and "Black Hand."
In 1950, Blake was drafted into the US Army. At age 21, he left the military and found very little in the way of job prospects. Robert eventually sold drugs and became addicted to cocaine and heroin. After taking acting classes, he managed to emerge as one of the most recognizable actors in Hollywood. After appearing in a number of Western TV shows like "26 Men" and "The Cisco Kid," Blake appeared in films like "The Purple Gang" and "Pork Chop Hill."
In 1967, his career took a notable step forward after he booked a starring role in the film "In Cold Blood." His most defining role came with the debut of "Baretta" in 1975. Robert played a plainclothes police detective, and he became known for catchphrases like "don't do the crime if you can't do the time." After "Baretta" ended in 1978, Blake continued to appear in TV series such as "Blood Feud" and "Hell Town," as well as movies like "Money Train" and "Lost Highway."
Relationships: After a first marriage to Sondra Kerr that resulted in two children, Robert began a relationship with Bonnie Lee Bakley in 1999. Bakley had a supposed history of exploiting older men for money. During her relationship with Blake, she was simultaneously dating Christian Brando, the son of Marlon Brando. When she became pregnant, she told both Christian and Robert that the child was theirs. A DNA test later proved that the child belonged to Robert, and the pair were married in 2000.
2001 Death of Bonnie Lee: In 2001, Blake and Bakley were visiting a restaurant near their Studio City home. After leaving the restaurant, Robert returned to the restaurant from his parked car, claiming that he had left a pistol inside the restaurant. According to Blake, his wife was fatally shot while he was inside the restaurant. Police later found the weapon that Robert claimed to leave in the restaurant, and they determined that it could not have been the murder weapon.
Legal Issues: In 2002, Robert was arrested for the murder of his wife. His bodyguard was also arrested for his alleged role in the conspiracy. In 2005, a California civil court found Blake liable for a wrongful death claim filed by the estate of Bonnie Lee. A retired stuntman and one other individual came forward, claiming that Robert had tried to hire them to kill his wife.
Although Blake faced the death penalty, he pled not guilty. After Robert was released on bail, he was found not guilty. The court simply could not tie him to the murder weapon, and he had no gunpowder residue on his hands at the time of the incident. Many members of the public felt that there was not enough evidence to convict him, while LA District Attorney Stephen Cooley called the jurors "incredibly stupid" for their decision.
But Robert wasn't out of the woods just yet. After Bakley's three children filed a wrongful death lawsuit against him, he was found liable for his wife's death. He was ordered to pay a settlement of $30 million, although this figure was eventually cut down to $15 million.
Financial Issues: In 2006, shortly after he was ordered to pay a settlement of $30 million to the estate of Bonnie Lee, Robert Blake filed for bankruptcy. He listed a total of $3 million in liabilities. In 2010, the state of California filed a lien against the actor seeking $1,110,878 in unpaid back taxes. Robert also reportedly has large amounts of unpaid legal fees. In the face of these financial issues, Blake considered returning to the acting world. However, he announced at the age of 85 that he felt "half-dead," and would not be returning to Hollywood.
Real Estate: Blake owned a compound in Studio City since 1983, although it was eventually sold to a number of other individuals. He put the property on the market in 2001 for $1 million. The residence features seven bedrooms and almost 5,000 square feet of living space. An actress named Alexandra Kingston listed the residence for $1.6 million in 2003, shortly after Blake was released on a $1.5-million bail. Kingston eventually managed to sell the home for $1.5 million. In 2018, the famed property switched hands once again, selling for $3.35 million – which was $400,000 above the asking price.