Michael Gambon Net Worth
Product information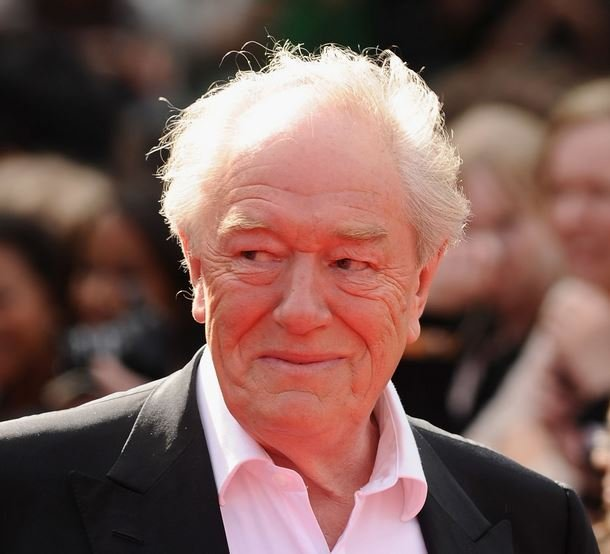 What is Michael Gambon's Net Worth?
Michael Gambon is an Irish-English actor who has had a successful career both on-stage and in film. Michael Gambon has a net worth of $20 million. He has received many awards and accolades, including Olivier Awards and BAFTA awards.
He started appearing in several local theater productions before making his professional debut in 1962 as a gentleman in "Othello". Gambon appeared in dozens of productions, including "Mother Courage and Her Children", "Macbeth", "The Plebeians Rehearse the Uprising", "The Norman Conquests" trilogy, "Antony and Cleopatra", "King Lear", "Skylight", ""Krapp's Last Tape", and "All That Fall". Gambon's film debut came as part of the company in 1965's "Othello". His next film role came eight years later as Inspector Grant in "Nothing But the Night".
He appeared on TV during the mid-to-late-'60s, however, with parts in "Much Ado About Nothing", "Public Eye", and "The Borderes".
In 2004, he was cast as Albus Dumbeldore in the "Harry Potter" franchise after Richard Harris' death. Gambon appeared as the headmaster of Hogwarts in "Harry Potter and the Prison of Azkaban", "Harry Potter and the Goblet of Fire", "Harry Potter and the Order of the Phoenix", "Harry Potter and the Half-Blood Prince", and both installments of "Harry Potter and the Deathly Hallows".
Gambon's major TV and film roles include "The Singing Detective", "Arthur of the Britons", "The Other One", "Maigret", "Sleepy Hollow", "Christmas Carol: The Movie", "Being Julia", "Fantastic Mr. Fox", and "The King's Speech".
Early Life
Gambon was born on October 19, 1940 in a suburb called Cabra in Dublin, Ireland. His mother, Mary, was a seamstress and his father, Edward, was an engineering operative in world War II and then began to work in London as part of the effort to rebuild the city following the end of the war. The family moved to the Camden borough of London when Gambon was six years old and Gambon was able to become a British citizen. The family was Roman Catholic and Gambon attended St. Aloysius Boys' School in Somers Town and went to a few other schools before attended Crayford Secondary School. Before earning any qualifications, Gambon left school at age 15 an began an apprenticeship as a toolmaker. By the age of 21, he became a qualified engineering technician. During this time, he also developed a love of antiques and collectible items.
Career
As a young man, Gambon was interested in acting and he was inspired to write a letter to Michael Mac Liammoir, an Irish theatre professional who was in charge of Dublin's Gate Theatre. Gambon included a CV that was fully of imaginary theatre experience, which proved a successful strategy as he was accepted into the theatre.
Gambon's professional stage debut occurred at the Gate Theatre in their 1962 production of "Othello." A year later while auditioning for "Richard III," Gambon caught the attention of Laurence Olivier. Olivier recruited Gambon to join his new National Theatre Company. Gambon stayed with the company for four years and had parts in productions like "The Recruiting Officer" and "The Royal Hunt of the Sun."
In 1967, Gambon left the National Theatre and joined the Birmingham Repertory Company. It was there that he first began taking title roles, such as in "Othello," "Macbeth," and "Coriolanus."
By 1974, Gambon was landing more and more prominent roles. He began acting on the West End and established himself as a comic actor. His rise to fame and success continued throughout the 1980s. He earned the nickname "The Great Gambon" by Ralph Richardson, one of his mentors. He had major or starring parts in "The Life of Galileo," "Cressida," and "King Lear." In 1995, he starred in "Skylight." After opening to fantastic reviews at the National Theatre, the play eventually went on to Broadway. This was Gambon's debut on Broadway and he was exhausted by the time the play's four-month run was complete. His hard work paid off, however, as he won his first ever Tony Award nomination.
Through the end of the 1990s and into the 2000s, Gambon continued taking major roles in productions in London, including "The Unexpected Man," "The Caretaker," and "A Number." In 2004, he played the lead in the theatre production of "Endgame" at the Albery Theatre. In 2005, he landed one of his most coveted roles – that of Falstaff in a production of "Henry IV." His other theatre appearances throughout the end of the 2010s include roles in "No Man's Land," "Krapp's Last Tape," and "All That Fall." By 2015, Gambon announced his retirement from theatre due to the increasing time it was taking him to memorize his lines.
Gambon also had a successful film career in addition to his many successes onstage. He Some of his early films include "Nothing But the Night," "The Beast Must Die," and Turtle Diary." He received high praise for his role in the 1989 film, "The Cook, the Thief, His Wife & Her Lover." He is perhaps best-known for his role of Albus Dumbledore in the third installment of the "Harry Potter" series, taking over the role after the death of Richard Harris. He reprised the role for the fourth, fifth, sixth, and seventh (parts one and two) films. Other popular films that Gambon has appeared in include "The Life Aquatic," "The King's Speech," and "Quartet." He also has done voice work in "Hail, Caesar!" and the "Paddington" films.
Gambon has won three Olivier Awards and multiple other nominations, four British Academy Television Awards, two Screen Actors Guild Awards, and several Emmy Award and Golden Globe Award nominations.
Personal Life
In 1962, when Gambon was 22 years old, he married Anne Miller, a mathematician. The couple lived in Gravesend, Kent and had a son together named, Fergus. Fergus went on to become a ceramics expert on "Antiques Roadshow."
In 1998, Gambon was appointed a Knight Bachelor for services to drama and he was invested by Prince Charles at Buckingham Palace in July of that year.
Since 2000, Gambon has been in a relationship with Philippa Hart, who is 25 years younger than him. He publicly introduced her as his girlfriend on set at a film in 2001 and the affair went public in 2002, he moved out of the home he had with Miller. In 2007, Gambon had a son with Hart and the couple had another son in 2009. Throughout Gambon and Hart's relationship, Gambon has remained officially married to Miller.
Gambon's love of collectibles extends to cars. He has made multiple appearances on the BBC series "Top Gun," in which he raced a Suzuki Liana and Chevrolet Lacetti.