Mariska Hargitay Net Worth
Product information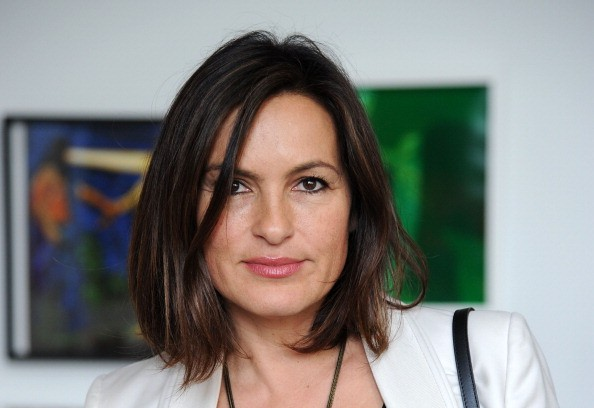 $ 100 Million
Salary : $ 450 Per Episode
Mariska Hargitay Net Worth and Salary: Mariska Hargitay is an American actress who has a net worth of $100 million. She is most famous for appearing on the show "Law & Order: Special Victims Unit". She has starred as detective Olivia Benson on the show since 1999.
Law & Order Salary: Mariska Hargitay's current salary per episode of $500,000. In a typical 22-episode season, that translates to $11 million per year in base salary earnings before syndication royalties. With other bonuses and considerations, she typically earns $13-15 million from Law & Order each year.
Early Life and Career Beginnings: Mariska Magdolna Hargitay was born in Santa Monica, California, on January 23, 1964. She is the daughter of Hungarian Mr. Universe, Mickey Hargitay, and actress Jayne Mansfield. She has two older brothers, and three half-siblings. Her parents divorced when she was a baby. When she was three-and-a-half half years old, her mother was killed in a car accident. While driving in the middle of the night from Biloxi, Mississippi to New Orleans, Louisiana, the car rear ended a truck at high speed. Hargitay was asleep in the backseat of the car before the accident occurred and was left with a small zig-zag facial scar. All three adults in the front seat were killed. All three children in the backseat survived. Mariska was raised by her father and his third wife, Ellen Siano.
Jayne Mansfield
Hargitay began acting in high school, and was crowned Miss Beverly Hills USA in the early 1980s. After graduating from Marymount High School in 1982, she enrolled at UCLA, where she attended the School of Theater Film and Television. However, she did not complete her degree and left college early and joined the Groundlings improv group in Los Angeles, and she soon began appearing in smaller roles on television. By the late 1980s, she had begun to earn guest starring roles on series such as "Falcon Crest", "Tequila & Bonetti", "Seinfeld", and "ER".
Career: Hargitay auditioned for the NBC police procedural television drama "Law & Order: Special Victims Unit" in the spring of 1999. She tried out for the role of the female lead, Detective Olivia Benson. Other finalists that were under consideration for the role included Samantha Mathis and Reiko Aylesworth. Ultimately, after auditioning in the final round with Christopher Meloni, who was in the running for the male lead, producers picked her and Meloni because of the chemistry they had exhibited together. To prepare for the role of Benson, Hargitay underwent training to become a rape crisis advocate.
Hargitay has gone on to become the member of the "Law & Order: Special Victims Unit" cast with the longest tenure, appearing on the show continuously since 1999. Her one brief hiatus from the show was during the last months of her pregnancy in 2006, during the show's sixth season, when she took maternity leave. She was temporarily replaced by Connie Nielsen as the character Dani Beck. For her role on the show, Hargitay has received a Primetime Emmy Award and a Golden Globe Award.
As the character Olivia Benson, Hargitay has also appeared on numerous other shows, including three episodes of "Law & Order", one episode of "Law & Order: Trial by Jury", three episodes of "Chicago P.D.", and an episode of "Chicago Fire". Additionally, she has made a cameo on the sketch comedy show "Saturday Night Live" as Olivia Benson. Hargitay has also directed several episodes of "Law & Order: SVU", including "Criminal Stories" (2014), "Padre Sandunguero" (2015), "Sheltered Outcasts" (2016), and "Mea Culpa" (2018), to name a few.
After the show's tenth season, in May 2009, Harigtay and Meloni's contracts expired. At this time, they were reportedly making $375,000 to $385,000 per episode. She successfully renegotiated her contract, and as of August 2012, was reportedly earning around $400,00 to $500,000 per episode. Outside of "Law & Order: SVU", Hargitary has appeared as herself on several shows. These include "Kathy Griffin: My Life on the D-List", "Barefoot Contessa", "The Jim Gaffigan Show", and "Nightcap".
Personal Life: Hargitay married actor Peter Hermann in 2004 after he appeared on her show "Law & Order: Special Victims Unit". The couple had a son in 2006 and adopted two children in 2011. Hargitay suffered from a partially collapsed lung in 2008 when she fell during a stunt on "Law & Order: SVU".
Peter Hermann
Hargitay is the founder of the Joyful Heart Foundation, which provides support for women who have been sexually abused and other victims of domestic violence. The foundation has provided various support structures for more than ten thousand women and children. In September 2011, Hargitay donated $100,000 to her alma mater, the UCLA School of Theater Film and Television, to support scholarships for students.
Real Estate: In 2012, Mariska and Peter paid $10.7 million for a New York City townhouse near Central Park on the Upper West Side. They listed this property for sale in 2018 for $10.5 million, ultimately accepting $9.75 million in February 2019, a $1 million loss. They sold a previous NYC home in 2007 for $5.1 million and another one in 2008 for $8.15 million after owning it for just a year.
In 2010 they paid $7.34 million for a 7,000 square-foot home in East Hampton, New York that sits on over an acre of property. This is their current primary residence.