Leighton Meester Net Worth
Product information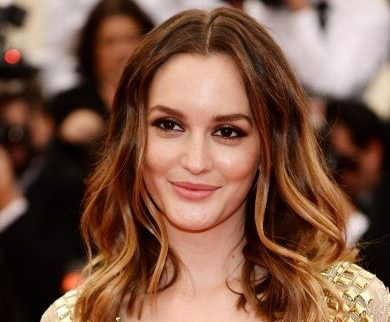 Leighton Meester net worth and salary: Leighton Meester is an American actress and singer who has a net worth of $16 million dollars. That is a combined net worth with her husband, actor Adam Brody. Most widely recognized for her work on the popular drama "Gossip Girls", Leighton Meester has also appeared on such television shows as "House M.D." and "CSI: Miami".
Early Life: Leighton Born April 9, 1986 in Fort Worth, Texas. At the time of her birth, both of Leighton's parents were incarcerated on drug charges related to a marijuana smuggling ring. Her mother was allowed to move to a halfway house for three months to give birth and care for baby Leighton. She was raised by her grandparents until her parents were released from prison. Her parents divorced when she was six.
When Leighton was 11, she moved to New York City with her mother and siblings. In New York as a teenager she began working as a model for brands like Ralph Lauren. She soon was booking commercials for brands like Clearasil. She moved to Los Angeles at 14 where she attended both Hollywood High School and Beverly Hills High School but technically graduated from a small private school that allowed her to graduate a year early to concentrate on acting.
Success: Leighton made her acting debut in 1999 on an episode of Law & Order. She landed her first film role in 2003's Hangman's Curse. She scored recurring roles on a handful of television shows including Entourage, 7th Heaven, 24 and 8 Simple Rules.
In 2007 Leighton was cast in the role of Blair Waldorf on the series Gossip Girl. The role would bring international fame. Leighton appeared in 121 episodes of The CW series between 2007 and 2012.
Leighton appeared in the 2010 country drama film Country Strong with Gwyneth Paltrow. She has recorded songs for movie soundtracks as well collaborated musically with several artists, most notably Good Girls Go Bad on Cobra Starship's 2009 album. She cites her musical influences as Neil Young and Joni Mitchell.
Joni Mitchell
Joni Mitchell
She has been awarded several 'celebrity' honors, such as being named one of People magazine's 100 Most Beautiful People, along with the cast of Gossip Girl, in 2008 and being ranked #5 by Glamour as being among the Most Glamorous Celebrities of 2011.
Personal Life: In 2011, Leighton made headlines when she and her mother filed lawsuits against each other related to Meester's financial support of her younger brother, who has multiple health problems. Leighton's suit cited that the money she sent, intended for the care of her brother, was being used by her mother for cosmetic procedures. Her mother counter-sued, claiming alleged breach of contract and physical abuse. Meester prevailed over her mother in the court proceedings.
Leighton Meester began dating actor Adam Brody in 2013. They married in February 2014 and welcomed a child in 2015.
Adam Brody
Adam Brody
Real Estate: In 2014, soon after marrying, the Brody-Meesters spent $2.4 million for a three-acre property in mountains above Malibu. Technically located in the town of Topanga, they listed this home for sale in February 2020 for $3.25 million. In December 2019, Adam and Leighton spent $6.5 million on a nearly 6,000 square-foot home in the Pacific Palisades neighborhood of Los Angeles.