Kunal Nayyar Net Worth
Product information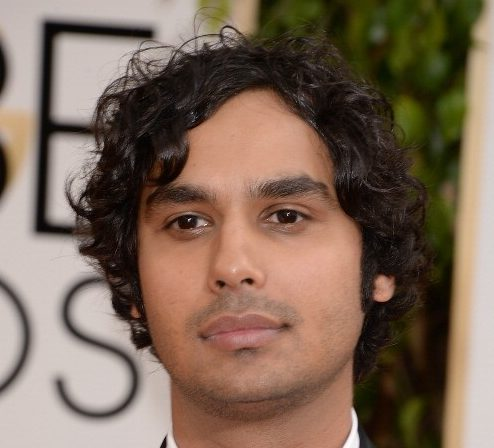 $ 45 Million
Salary : $ 800 Per Episode
Kunal Nayyar Net Worth and Salary: Kunal Nayyar is a British-born Indian actor who has a net worth of $45 million. He is best-known for playing Rajesh Koothrappali on CBS sitcom "The Big Bang Theory" (2007–2019). At his peak he earned $800,000 per episode, roughly $18 million per season, which made him one of the highest-paid actors in the world at his peak. For several of the last seasons of the show he earned $20 million or more. Nayyar is also a writer, publishing the book "Yes, My Accent is Real: and Some Other Things I Haven't Told You" in 2015. He also co-wrote the play "Cotton Candy," which earned critical acclaim when it premiered in New Delhi, India.
Early Life: Kunal Nayyar was born on April 30, 1981, in Hounslow, London, England. His parents were Indian immigrants, and the family moved to New Delhi when Kunal was 4 years old. He studied at St. Columba's School, where he was a member of the badminton team. Nayyar moved to America in 1999 to attend the University of Portland. While working on his business degree, Kunal took acting classes, appeared in school plays, and performed in a musical duo called The Prince and the Pauper, and after he won an award at the American College Theater Festival, he decided to devote his life to acting. After Kunal earned his Bachelor of Business Administration in finance in 2003, he enrolled at Philadelphia's Temple University and graduated with a Master of Fine Arts in acting.
Career: Nayyar made his professional acting debut in 2004, playing a pizza delivery man in the film "S.C.I.E.N.C.E." After earning his MFA, Kunal acted in American TV commercials and London stage productions, and in 2006, his performance in a Los Angeles production of Rajiv Joseph's "Huck and Holden" earned him a Garland Award. That year, he also co-wrote the play "Cotton Candy" with Arun Das, and it earned rave reviews in New Delhi. In 2007, Nayyar guest-starred on popular CBS drama "NCIS," playing an Iraqi terrorist. Later that year, Kunal landed a life-changing role: astrophysicist Rajesh Koothrappali on "The Big Bang Theory." The sitcom ran for 12 seasons, and Nayyar appeared in all 279 episodes. In 2017, "Forbes" reported that Kunal and his co-stars, Jim Parsons, Johnny Galecki, and Simon Helberg, were each making $1 million per episode, making them the 4 highest-paid actors on TV.
During his time on "The Big Bang Theory," Nayyar appeared in several films, including "The Scribbler" (2014), "Dr. Cabbie" (2014), and "Consumed" (2015), and he lent his voice to Nickelodeon's "Sanjay and Craig" (2013–2016) as well as animated feature films "Ice Age: Continental Drift" (2012), "Trolls" (2016), and "Trolls World Tour" (2020). In 2015, Kunal appeared in an off-Broadway production of Jesse Eisenberg's "The Spoils," and he reprised his role when the production moved to London's Trafalgar Studios in 2016.
Personal Life: Kunal married actress, model, and former Miss India Neha Kapur on December 22, 2011. The couple wed in New Delhi, celebrating with more than 1,000 guests during a 6-day ceremony. Nayyar's favorite sport is badminton, but he's also a fan of cricket and narrated the 2013 cricket-centric film "Beyond All Boundaries." Kunal is also a "Star Wars" fan and named his dog Boba Fett.
Awards and Honors: In 2003, Nayyar won the Mark Twain Prize for Comic Brilliance at the American College Theater Festival, and he received a Garland Award for Best Male Lead in a Play on the West Coast for "Huck and Holden" in 2006. "The Big Bang Theory" earned him 6 Screen Actors Guild Award nominations for Outstanding Performance by an Ensemble in a Comedy Series as well as a 2014 People's Choice Award nomination for Favorite TV Bromance and a 2015 Teen Choice Award nomination for Choice TV: Chemistry. In 2020, the CinEuphoria Awards presented the cast of "The Big Bang Theory" with a Merit – Honorary Award.
Real Estate: In 2012, Kunal and Neha paid $2.9 million for a 4,100 square foot home in the Hollywood Hills, and they put it on the market for just under $4 million in June 2020. In October 2019, they purchased a 9,000 square foot home in LA's Hancock Park neighborhood for $7.5 million. Nicolas Cage previously owned the home, paying $2.7 million in 2001, but he lost it to foreclosure in 2011 after famously blowing through an enormous fortune.
famously blowing through an enormous fortune