Keith Carradine Net Worth
Product information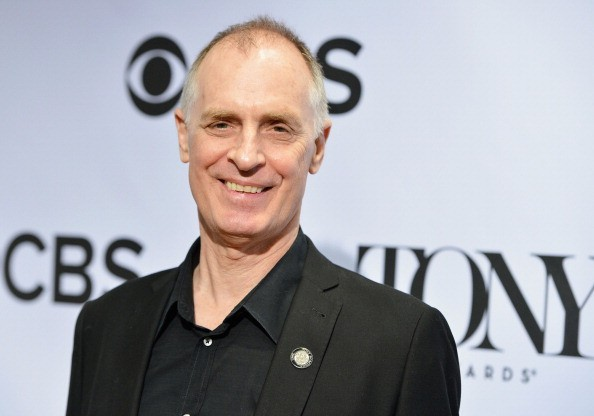 What is Keith Carradine's Net Worth?
Keith Carradine is an American is an American actor who has a net worth of $6 million dollars. He is known for his success both on stage and in front of the camera, having appeared in various TV shows, films, and plays over the course of his career. In the modern era, he is perhaps best known for his roles in various television shows, such as "Dexter," "Fargo," "Madam Secretary," and "Deadwood." In terms of his film career, he is well-known for his appearance in the film "Nashville." Carradine comes from a well-known acting family, and he is the son of the well-known actor John Carradine.
Early Life
Keith Ian Carradine was born on August 8th of 1949 in San Mateo, California. Raised by actress Sonia Sorel and actor John Carradine, Keith was introduced to the entertainment world at a very young age. He was also raised alongside two brothers, Christopher and Robert Carradine, who became actors as well. Despite being surrounded by the glitz and glamour of Hollywood, Carradine admitted that his childhood was negative in many ways. His father struggled with alcoholism while his mother struggled with mental health issues. The couple eventually broke up in 1957, leading to a fierce custody battle. After spending time in a home for abused children, Keith and his brothers were eventually raised by his maternal grandmother in San Mateo.
Robert Carradine
During his school years, Keith started exercising his acting abilities for the first time with various appearances in stage productions. After graduating high school, Carradine flirted with the idea of becoming a forest range but quickly veered towards drama after enrolling at Colorado State University. He lasted one semester before dropping out and moving to California. After moving in with his half-brother David Carradine, he focused entirely on acting with the former paying for his acting and vocal lessons.
David Carradine
Career
Carradine had begun his acting career much earlier, appearing in various Shakespeare productions put on by his father. But it was in 1969 that he made his first breakthrough with the original Broadway run of "Hair." Later in this career, he would continue his stage work with musicals such as "The Will Rogers Follies," "Dirty Rotten Scoundrels," "Mindgame," "Hands on a Hardbody," and more.
By 1971, Carradine had graduated to film work with "McCabe & Mrs. Miller." This breakthrough film role led to "Emperor of the North Pole" and "Thieves Like Us" before he booked a principal role in the critically acclaimed 1975 film "Nashville." In 1977, Carradine booked a role in Ridley Scott's first major feature film, "The Duellists," which also starred Harvey Keitel. Shot on a modest budget of $900,000, the film is now considered to be one of the best of all time, and it received strong reviews upon release.
During the 80s, Carradine appeared in movies such as "Choose Me," "Trouble in Mind," "The Moderns," "Southern Comfort," "The Long Riders," and more. In the 90s, he continued to appear in various films, such as "The Tie That Binds." In 2011, he appeared alongside Daniel Craig and Harrison Ford in "Cowboys and Aliens."
During his film exploits, Keith was also exploring multiple opportunities in the world of television. One of his earliest TV roles was in the miniseries "Murder Ordained." He is also known for playing Wild Bill Hickock in "Deadwood." Over the years, he has guest-starred in a number of shows, including "Criminal Minds," "Star Trek: Enterprise," and "Crash." The FX show "Fargo" also saw him book a recurring role, and another recurring role came with "Madam Secretary." Outside of on-screen acting, Carradine has hosted a vast number of shows, and he also showed off his voice-acting skills when he played the primary antagonist in the video game "Hitman: Absolution."
Relationships
Keith Carradine first met actress Shelley Plimpton while they were both working on the Broadway musical "Hair." At the time, she was married to actor Steve Curry, although the actress and her husband were separated. She and Carradine then started a relationship which led to the actress becoming pregnant. Plimpton then reunited with her former husband, and Carradine only met his daughter much later, when she was four years old.
John Carradine then married Sandra Will in 1982. They separated in 1993 before finalizing their divorce in 1999. During the marriage, the couple had two children. Will later pleaded guilty to perjury after she lied to a grand jury about her involvement with Anthony Pellicano, a well-known private investigator in Los Angeles who faced numerous controversies, including wire tapping scandals. He eventually served prison time for homemade explosives and grenades. Pellicano was also involved with tapping Carradine's telephone, spying on his conversations with his girlfriend at the time. Keith eventually sued Will and Pelicano and settled out of court.
In 2006, John Carradine married actress Hayley DuMond, having met her earlier in 1997 when the pair co-starred in the film "The Hunter's Moon."
Real Estate
In 2019, it was reported that Keith Carradine was selling his property in Studio City. He put it on the market for $1.59 million along with his wife. Located in a cozy cul-de-sac, the home was originally built in 1956. It features hardwood floors, skylights, and 2,400 square feet of living space. Additional highlights include brick and stone fireplaces in the living and dining rooms. Situated in the neighborhood of Wrightwood Estates, the home also boasts three bedrooms. Outside, there is a patio, a brick-trimmed swimming pool, and a large lawn on a quarter-acre lot.