Josh Lucas Net Worth
Product information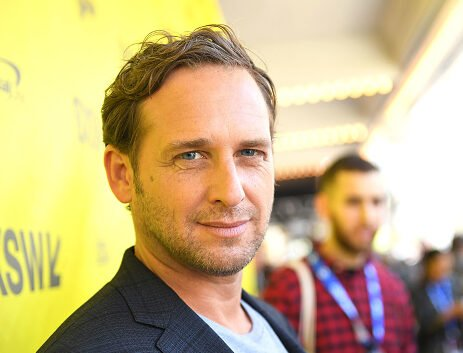 Josh Lucas Net Worth: Josh Lucas is an American actor who has a net worth of $8 million dollars. Josh has appeared in dozens of films and television shows during his career, notably 2000's "American Psyco", 2001's "A Beautiful Mind", 2006's "Glory Road" and 2019's "Ford V Ferrari"
Born in Little Rock, Arkansas, in 1971, Josh Lucas moved to Los Angeles after finishing high school to pursue an acting career. He made his on-screen debut in 1993 with appearances in "Snowy River: TheMcGregor Saga", "Father Hood" and "Alive". Lucas also worked on several TV shows, including "Parker Lewis Can't Lose", "Life Goes On", and "Jake and the Fatman". His first major role came in "Alive", telling the story of ruby players from Uruguay who are forced to turn into cannibals to survive a plane crash. Lucas landed parts in several off-Broadway productions before having his nose broken by a mugger and undergoing surgery. When healed, Lucas picked up parts in "American Psycho", "When Strangers Appear" and "You Can Count on Me". He began landing breakthrough roles with 2001's "A Beautiful Mind" and 2002's "Sweet Home Alabama", with stars like Russell Crowe and Reese Witherspoon. Lucas went on to appear in "Hulk", "Glory Road", "Poseidon", "Stolen", "The Lincoln Lawyer", "J. Edgar" and 2019's critically acclaimed "Ford V Ferrari", among many others.
He co-owns Filthy Food, a company that creates drink garnishes, with several friends.
Personal Life: Lucas met his first wife wife, Jessica Ciencin Henrqiuez, at a dog park in 2011. They became engaged six weeks later and married a year later. They had one child together. Jessica filed for divorce in early 2014. The couple apparently continued to have a relationship through at least 2020.
Lucas is an active philanthropist and political supporter. He is part of the YouthAIDS organization and volunteered on Barack Obama's 2008 presidential campaign.
Real Estate: In 2002, Josh paid $452,000 for a home in Los Angeles. He sold the home in February 2020 for $2.2 million, about $100,000 less than his asking price but still a substantial profit.