David Charvet Net Worth
Product information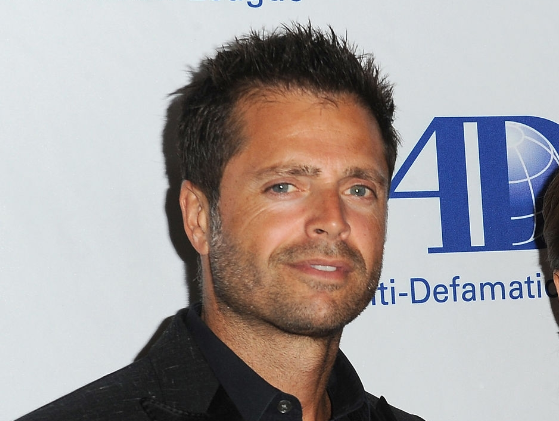 David Charvet net worth and salary: David Charvet is a French singer and actor who has a net worth of $30 million. David is probably best-known for starring on the series Baywatch in the 1990s. He is also notable for his former marriage to model/actress Brooke Burke, with whom he has two children.
David Charvet was born David Franck Guez in 1972, in Lyon, France. His father Paul Guez is a highly successful apparel entrepreneur. His uncle was the one-time CEO of clothing brand Ed Hardy. David became famous by winning the hearts of about one billion TV viewers in 142 countries watching Baywatch weekly from 1992 to 1995. Portraying lifeguard Matt Brody, Charvet was rarely asked to do more than act the stud in the show that helped the him become an international celebrity. Even though it was his stepping stone, he left the series to study the craft seriously and pursue additional career opportunities. With his winning smile and buffed, olive-complexioned body, he soon landed roles in two 1995 TV-movies: Seduced and Betrayed (NBC), and Derby (ABC), as well as he joined the cast of two TV series, i.e., Angel Flight Down (ABC, 1996) and Melrose Place (FOX, 1996-1998). Ever since 1999, Charvet has concentrated on his musical career making only occasional appearances on both the small and the big screen. So far, Charvet has released three albums and is currently working on his fourth.
David Charvet was married to model Brooke Burke from 2011 to 2018. They began dating in 2005 and had two children together (plus Brooke had two children from first marriage to plastic surgeon Garth Fisher). Technically their divorce was finalized in March 2020. According to the divorce settlement terms, as revealed in court filings, the couple agreed to 50/50 custody of their children and 50/50 on all child-related expenses. According to their agreement, Brooke got to keep a home in Malibu and a condo in Santa Monica, while David kept a property in Malibu. Brooke got to keep ownership of two fitness companies while David got several companies of his own including Malibu Stone and Building Materials. They plan to split their art collection down the road.
Brooke Burke
Brooke Burke
Real Estate: In March 1998, David paid $1.275 million for five parcels of land in Malibu's Serra Retreat neighborhood, totaling 1.75 acres. Most were undeveloped, though there was a modest 2,700 square-foot home on one of the lots. The seller was Mel Gibson. In 2007, David and Brooke demolished the previous structure and built a 6,000 square-foot home. In 2015 they hit re-set on the land, constructing a 12,000 French-style manor known as Chateau Charvet. They continued to own the property together today even after divorcing for several years. Neither lived in the house during this period when it was rented for as much as $75,000 per month. That's how much Kylie Jenner paid when she once lived at the house. In February 2020 Prince Harry and Princess Meghan were rumored to be interested in renting the house which is worth at least $20 million.