Mathew Knowles Net Worth
Product information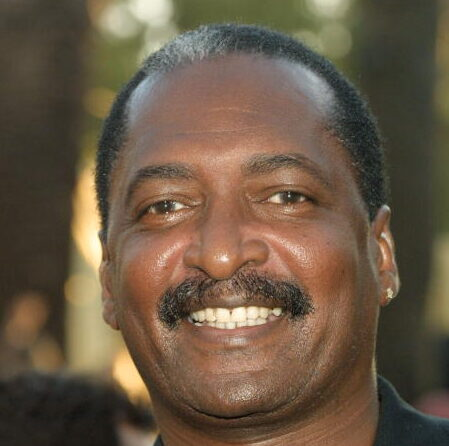 Mathew Knowles Net Worth: Mathew Knowles is an American music executive, businessman, record producer, manager, and author who has a net worth of $1 million. Knowles built his net worth from being a manager, CEO, and an executive record producer. He is the father of Beyonce and Solange Knowles. He accumulated most of his net worth as the manager of major artists like Destiny's Child, LeToya Luckett, Kelly Rowland, LaTavia Roberson, Michelle Williams, and his eldest daughter Beyoncé. Prior to embarking on a career as a star maker, Mathew spent 10 years working for the Xerox Corporation in Houston, Texas. He gave up his corporate career to focus fully on his flourishing music company, Music World, which he founded back in 1992.
Beyonce
Solange Knowles
Over the years, Knowles saw his company grow into one of the world's leading music and entertainment companies. Under the company's guidance, Mathew helped Destiny's Child on their way to becoming one of the most successful female groups in the history of music. The group earned numerous accolades, including World Music Awards, MTV Awards, American Music Awards, "Billboard" Awards, NAACP Image Awards, BET Awards, and Grammy Awards. Other major names Music World has produced for are From Above, Trin-i-tee 5:7, Sunshine Anderson, J. Xavier, The Pastor Rudy Experience, and Mathew's younger daughter Solange. Knowles has also published several books, such as "Racism From the Eyes of a Child" (2017) and "The DNA of Achievers: 10 Traits of Highly Successful Professionals" (2015).
Early Life and Education: Mathew Knowles was born on January 9, 1952, in Gadsden, Alabama. He is the son of Matthew and Lou Helen Knowles, and he graduated from Nashville, Tennessee's Fisk University in 1974 with a Bachelor of Science degree in Business Administration and a Bachelor of Arts degree in Economics. Knowles also earned an MBA in Strategic Planning and Organizational Culture as well as a Ph.D. in Business Administration from Cornerstone Christian Bible College. Fisk University awarded him an honorary Doctor of Humane Letters in 2008.
Career: In 1992, Mathew left the Xerox Corporation to pursue a career in the music industry with his company, Music World Entertainment. Under this company, Knowles founded the recording imprints Music World Kids, Music World Country/Compadre, and Music World Gospel, and he has entered into partnerships with Sony Music, Fontana/Universal, Interscope/Geffen/A&M, Fontana International, Integrity Africa, and Sony Brazil. He managed Destiny's Child, which included Beyoncé, Kelly Rowland, and Michelle Williams, and served as a producer on several of their projects. Mathew later managed the solo careers of all three members of the group. In 2009, he executive produced Beyoncé's film "Obsessed," and he produced and appeared on the 2004 U.K. reality series "Chancers" and the 2011 MTV International reality show "Breaking From Above." Knowles joined Tunedly.com's advisory board in 2018, and the following year, he became the chief marketing officer of Bangi, a "diversified investment vehicle that acquires and leases specialized real estate assets, including cannabis farms, dispensaries, commercial real estate, industrial real estate, and leasing real estate to the multi-billion dollar and growing cannabis industry."
In December 2019, Mathew released the album "Destiny's Child: The Untold Story Presents Girls Tyme," which included unreleased tracks from the early days of Destiny's Child (who were previously called Girls Tyme) and published the book "Destiny's Child: The Untold Story." In early 2021, he began hosting the "Mathew Knowles Impact" podcast on iHeartRadio, and he announced that he hoped to retire from the music business within the next few years. He stated, "My plan is to be completely dedicated to mentoring, academia… There's nothing negative about [the decision]. I'm personally ready to move on. I'll continue to teach about the music business." Knowles has taught courses on entrepreneurship and the entertainment industry at Texas Southern University, and he has taught "The Emancipation of Slaves Through Music" at The Art Institute International and "Music and the Digital Age" at the University of Houston. He has also taught courses for Prairie View A&M University's School of Business and has lectured at Rice University, Cornell University, and his alma mater, Fisk University.
Personal Life: Mathew married Celestine "Tina" Beyonce on January 5, 1980, and they had two daughters, Beyoncé (born September 4, 1981) and Solange (born June 24, 1986), before divorcing in 2011. Knowles then wed Gena Avery, a former model, on June 30, 2013. Besides his children with Tina, Mathew also has a son, Nixon (born February 4, 2010) with ex-girlfriend Alexsandra Wright and a daughter, Koi (born July 3, 2010), with ex-girlfriend TaQoya Branscomb. In a March 2014 child support case, Knowles requested that the judge reduce his $12,000 monthly child support payment for Nixon, claiming in a court filing to no longer be as wealthy as he once was. He earned $3 million back in 2011 but did not make more than $120,000 in 2012 and 2013.
In October 2019, Knowles revealed that he was battling breast cancer and that he underwent surgery to remove one of his breasts (with plans to remove the second breast in January 2020). Mathew also shared that his maternal aunt, two cousins, and his sister-in-law died of the disease. In 2018, Texas Southern University established the Mathew Knowles Institute for Entrepreneurship, Entertainment & Music Business, which offers online courses in marketing, management, career development, and more.
Accolades: The Omega Psi Phi fraternity honored Knowles with the Century Award of Excellence (1911–2011), and the Greater Houston Partnership named him the 2007 International Executive of the Year. In 2011, he received the Living Legends Foundation Award. Mathew is a voting member of the National Academy of Recording Arts and Sciences and serves on the board of directors for The Recording Academy and the Gospel Music Association.