Martin Cooper Net Worth
Product information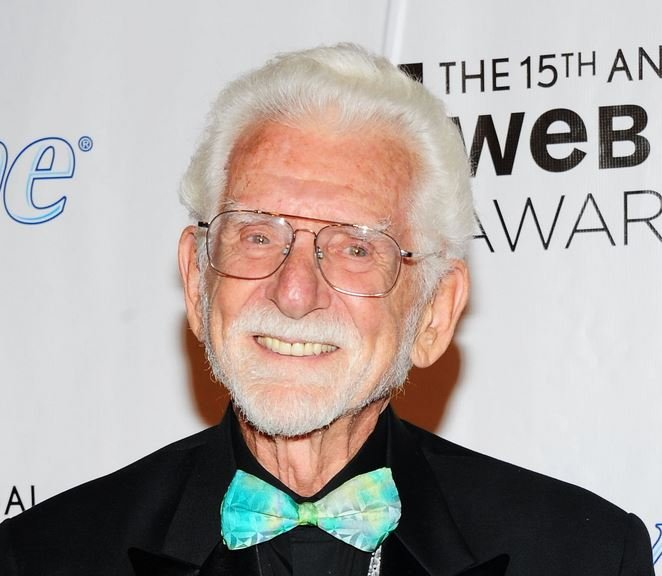 What Is Martin Cooper's Net Worth?
Martin "Marty" Cooper is an American inventor who has a net worth of $600 million. Cooper will be remembered forever for being the man who invented the cellular phone. Known as the "Father of the Handheld Cellular Phone," he developed the first cellular portable handheld police radio system in 1967, and he went on to conceive the first portable cellular phone for Motorola. On April 3, 1973, Martin became the first person to make a cell phone call in public, and the recipient of that phone call was Joel S. Engel of AT&T.
Cooper has eleven patents and is an innovator in the area of radio spectrum management. In 1986, Martin and his wife, Arlene Harris, co-founded Dyna LLC, which "supports insightful, innovative, relevant technology solutions that benefit society," and they are both members of the Wireless Hall of Fame and Consumer Technology Hall of Fame. Cooper published the book "Cutting the Cord: The Cell Phone Has Transformed Humanity" in 2021.
Early Life
Martin Cooper was born on December 26, 1928, in Chicago, Illinois. His parents, Arthur and Mary, were Ukrainian Jewish Immigrants. Martin attended the Illinois Institute of Technology (IIT) and after graduating in 1950, he joined the U.S. Naval Reserves during the Korean War and served as a submarine officer. Cooper later returned to IIT and earned a master's degree in electrical engineering in 1957. He received an honorary doctorate from the school in 2004, and in 2021, IIT held a virtual celebration to honor "cell phone creator, Life Trustee, and friend, Martin 'Marty' Cooper."
Career
After working for the Teletype Corporation in Chicago, Cooper took a job with Motorola in Schaumburg, Illinois, in 1954. Working as a senior development engineer in the company's mobile equipment group, Martin developed the first portable handheld police radio, which was used by Chicago's police department in 1967. He later became the head of the communications systems division, and he came up with the idea of the first portable cellular phone and led the team that turned this idea into a reality into 1973. Cooper has said that Dick Tracy's wrist radio was the inspiration for the first cell phone and that he thought the device should be "something that would represent an individual so you could assign a number; not to a place, not to a desk, not to a home, but to a person." Between 1973 and 1993, Motorola invested $100 million into the concept, and Martin's team took less than 90 days to design and assemble the DynaTAC 8000x in early 1973. Over the next decade, the concept was tweaked several times, and the product that eventually went to market was half the weight of the original DynaTAC 8000x's 2.5 pounds. "Popular Science" featured the DynaTAC on the cover of its July 1973 issue. During Cooper's 29 years at Motorola, he led the teams that created trunked mobile radio, liquid crystal displays, oscillators, piezo-electric components, and more, and he served as the company's Corporate Director of Research and Development as well as Vice-President.
In 1986, Martin and his wife, Arlene Harris, founded Dyna LLC, which was initially the home base for Cellular Pay Phone, Inc., Accessible Wireless, Subscriber Computing Inc., and SOS Wireless Communications. In 2017, one of Dyna LLC's companies, GreatCall, Inc., was acquired by GTCR, who sold it to Best Buy for $800 million the following year. Cooper co-founded Arraycomm in 1992; the company developed wireless communication software and became known for smart antenna technology. Martin served as Arraycomm's CEO from 1992 to 2002, and he was on the board of directors for the wireless charging technology company Energous from 2015 to 2019. He has also served on numerous governmental advisory committees, such as the Department of Commerce Spectrum Management Advisory Committee and the FCC Technological Advisory Council. Martin is responsible for the Law of Spectral Capacity (also known as Cooper's Law), which states that "the capacity of the usable radio frequency spectrum to carry information has doubled every 30 months since radio communications were commercialized by Guglielmo Marconi around 1900."
Personal Life
In 1991, Martin married Arlene Harris, who was "literally born into the wireless business" – her family owned Industrial Communications Systems, Inc. According to Cooper's official website, he has two children as well as four grandchildren and one great-grandchild.
Awards and Honors
Cooper received the Institute of Electrical and Electronics Engineering's (IEEE) Centennial Medal and Fellow in 1984. In 1995, he earned the Wharton Infosys Business Transformation Award, followed by the Radio Club of America Fred Link Award in 1996. In 2000, Martin was inducted into the "RCR Wireless News" Hall of Fame, and he was named one of "Red Herring" magazine's Top Ten Entrepreneurs of the year. In 2002, he was honored with the American Computer Museum's George Stibitz Computer and Communications Pioneer Award and the Wireless Systems Design Industry Leader Award. Martin received the CITA Emerging Technologies Award in 2006 and the Global Spec Great Moments Engineering Award in 2007.
In 2008, the Wireless History Foundation named Martin one of the Top U.S. Wireless Innovators of All Time, and he received the CE Consumer Electronics Hall of Fame Award. Cooper has also received the Prince of Asturias Award (2009), Radio Club of America Lifetime Achievement Award (2010), Webby Awards Lifetime Achievement Award (2011), Washington Society of Engineers' Washington Award (2012), National Academy of Engineering's Charles Stark Draper Prize (2013), and Marconi Prize (2013). He was nominated for the Mikhail Gorbachev: The Man Who Changed the World Award in 2011, and he received an honorary doctorate from Hasselt University in 2013.