Mark Mastrov Net Worth
Product information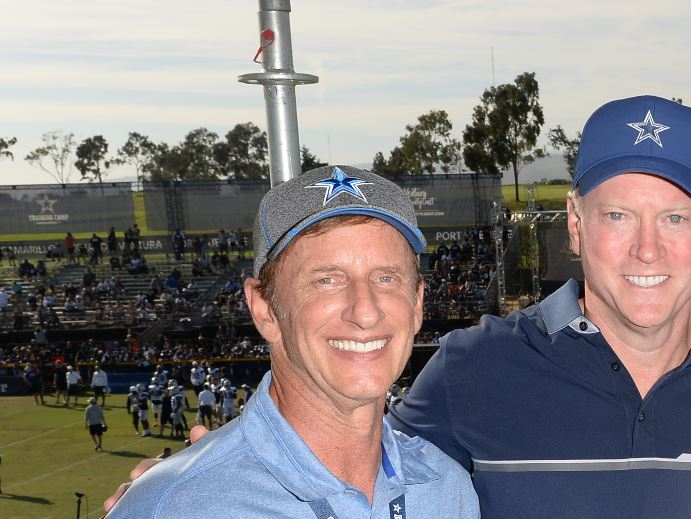 Mark Mastrov net worth: Mark Mastrov is an American entrepreneur who has a net worth of $400 million. Mark Mastrov earned his fortune as the founder of 24 Hour Fitness. More recently he has earned accolades as one of the owners of the NBA's Sacramento Kings.
Mark Mastrov was born on January 29, 1958 in Oakland, California. He attended Castro Valley High School then Cal State, Hayward.
In 1983, Mark was recovering from a knee injury at a local gym called 24 Hour Nautilus. He soon struck a deal to buy out the gym's owner and changed the name to 24 Hour Fitness. 24 Hour Fitness was the first major national gym to be open, not surprisingly, 24 hours a day.
Mark and a partner slowly began expanding. In 1996 they acquired several gym franchises around the west coast and Hawaii to expand their facility to around 50 locations.
Company Transactions: Mastrov sold 24 Hour Fitness in 2005 to private equity firm Frostmann Little for $1.6 billion.
In 2012, 24 Hour Fitness was offered for sale for $2 billion. In May 2014 the company was acquired for $1.85 billion by an investment firm called AEA Investors LP with financial backing from the Ontario Teachers' Pension Plan. Today there are over 400 24 Hour Fitness locations in the US.
In June 2020, at the peak of the COVID-19 pandemic's first wave, the company officially declared bankruptcy.
In January 2013 Mastrov made headlines as one of the potential buyers of The Sacramento Kings NBA franchise. He was ultimately successful as a member of Vivek Ranadive's ownership group.
Vivek Ranadive's
Real Estate: In 2005, the same year Mark sold 24 Hour Fitness for $1.5 billion, he paid $25 million for a home on Lake Tahoe in Nevada. The 13,000 square foot mansion sits on more than 13-acres of property. He listed the home for sale in March 2016 for $35 million. He did not find a buyer until August 2020 when the property finally sold for $27.5 million.