Arnaud Lagardere Net Worth
Product information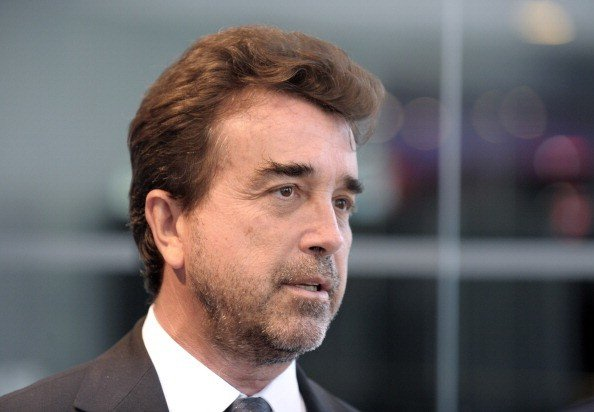 Arnaud Lagardere net worth: Arnaud Lagardere is a French businessman who has a net worth of $200 million dollars. His net worth topped $2.5 billion at one point, unfortunately Arnaud's empire has been under significant pressure in recent years. As the company's stock price fell, Arnaud's personal debts reportedly rose to a level where by roughly 2017 his debts were worth more than his stake in the family business. Arnaud has reportedly been able to continue financing his lifestyle thanks to Lagardere's generous annual dividend. A Financial Times report in 2019 showed that between 2009 and 2018 alone, Arnaud received over $400 million in dividends, during a period when the company's financial performances wasn't exactly amazing. The company's 2018 annual repory showed that 99% of Arnaud's personal equity stake is pledged to cover his debt.
Arnaud Lagardere was born in Boulogne-Billancourt, France in March 1961. He is the son of Jean-Luc Lagardere, the former chairman of media company Matra and Hachette. Arnaud earned the equivalent to a Master in economics from Paris Dauphine University. He joined the Lagardere Group in 1986 and was appointed Director of MMB (later Lagardere SCA). He became CEO in 1989. He was the Chairman of Grolier Inc. from 1994 to 1998, as well as Chairman of Europe 1 – Communication from 1999 to 2007.
Arnaud has headed the Lagardere Group as a General Partner since 2003. In his time at the helm he has refocused the company towards media. He led the company as it acquired large stakes or of Houghton Miffin, Warner Books, and Vivendi Universal Publishing. Langardere Unlimited has acquired Sportfive, IEC sports, World Sport Group, and Best. He has also served as Director of France Telecom, LVMH, and FIMALAC. Arnaud is the General and Managing Partner of Lagardere SCA. He is also the Chairman and CEO of Hachette SA, President of the Board of Directors of Lagardere Unlimited, Director of Hachette Livre, and Chairman of the Supervisory Board of Lagardere Active and Lagardere Services.
He married model Jade Foret in 2013 and they have a daughter Liva.