Dr. Ben Carson Net Worth
Product information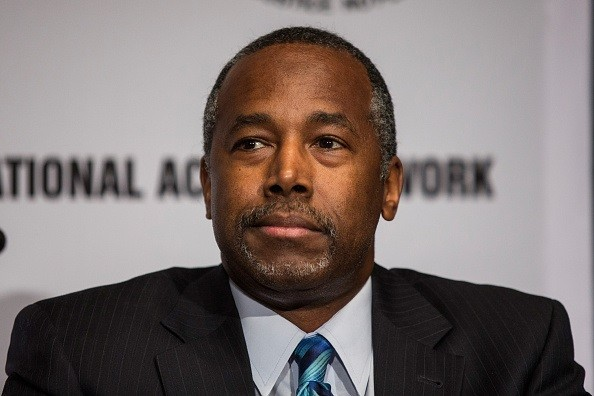 Dr. Ben Carson net worth: Dr. Ben Carson is an American neurosurgeon who has a net worth of $30 million dollars. He was a candidate for President of the United States on the Republican ticket in 2016.
Early Life: Benjamin Solomon Carson Sr. was born in Detroit, Michigan, on September 18, 1951. Carson's mother Sonya was just 13 when she married his father, 28-year-old Robert Solomon Carson. After his father finished his military service, the family moved to Chattanooga Tennessee. In 1959, Carson's parents separated and he lived with his mother and brother in Boston. Two years later, they moved back to Detroit where Carson attended Southwestern High School and graduated third in his class.
Education and Career as a Surgeon: Carson graduated from Yale University on a full-ride scholarship, and then went on to earn his medical degree from the University of Michigan Medical School. After struggling academically at first, he was encouraged to either drop out or take a reduced class load and take longer to graduate. He continued with a regular full class load and his grades slowly improved. He graduated in 1977 and was elected to the Alpha Omega Alpha Honor Medical Society. Carson was subsequently accepted into the Johns Hopkins University School of Medicine neurosurgery program, where he served for one year as a surgical intern and then five years as a neurosurgery resident. He completed his final year as chief resident in 1983. Carson spent the year of 1983-1984 as a Senior Registrar in Neurosurgery at a hospital in Perth, Western Australia.
In 1984, Carson was appointed the Director of Pediatric Neurosurgery at Johns Hopkins University. He has been a Professor of Neurosurgery, Oncology, Plastic Surgery and Pediatrics at John Hopkins, also operated on approximately 300 children a year. (Down from his original 500 per year.) As a surgeon, he specialized in traumatic brain injuries, brain and spinal cord tumors, epilepsy, and other neurological and congenital disorders. Carson was part of the revival of the hemispherectomy, a surgical procedure in which part or all of one hemisphere of the brain is removed to control severe epilepsy in children. He refined the procedure and performed it many times.
Carson is most widely recognized as the man who led the surgery for the first pair of successfully separated conjoined twins in 1987. He led a team of 70 surgeons to separate Patrick and Benjamin Binder, who had been joined at the back of the head. The team rehearsed the surgery for weeks, practicing on two dolls secured together by Velcro. Sadly, although Carson was able to separate the boys, both twins were left in a vegetative state, with neither twin able to talk or care for himself and became institutionalized wards of the state. According to his uncle in 2015, Patrick Binder had died sometime in the last decade. The Binder surgery served as a blueprint for the separation of conjoined twins and was refined in subsequent decades and used successfully in at least one other outcome. The surgery launched him into the public spotlight that resulted in multiple publishing deals and a side career as a motivational speaker.
Carson's work on pediatric neurosurgery, in particular, has been hailed as groundbreaking, and in 2008, he was awarded the Presidential Medal of Freedom. Carson has had his findings and research printed in well over a hundred publications. In July 2013, Carson retired from the field of surgery.
Political Career: He made headlines after he gave what many people felt was a pointedly conservative speech at the 2013 National Prayer Breakfast. The event is normally apolitical in nature, and Carson made jabs at President Barack Obama's policies and philosophies as he was sitting just ten feet away.
In 2016 Carson was a candidate for President of the United States in the Republican primaries. Early on, he led polls, but then saw a decline in his numbers after he released controversial ads and did not perform well at the presidential debates. Carson suspended his run on March 4, following the Super Tuesday elections. He announced he would be the new national chairman of My Faith Votes, a group that encourages Christians to vote. Carson's campaign spent $58 million, with most of the money going to political consultants and fundraising. A week after he suspended his campaign, he endorsed Donald Trump.
In March 2017 he was appointed the 17th United States Secretary of Housing and Urban Development by President Donald Trump. Carson has identified as a Democrat (before 1981), a Republican (1981 to 1999 and again starting in 2014), and an independent (1999-2014).
Author: Carson has written several articles in peer-reviewed journals. He has authored the bestselling books Gifted Hands: The Ben Carson Story in 1992, Think Big: Unleashing Your Potential for Excellence in 1996, The Big Picture: Getting Perspective on What's Really Important in Life in 2000, Take the Risk: Learning to Identify, Choose, and Live with Acceptable Risk in 2009, America the Beautiful: Rediscovering What Made This Nation Great in 2013, One Nation: What We Can All Do to Save America's Future in 2014, One Vote: Make Your Voice Heard in 2014, You Have a Brain: A Teen's Guide to T.H.I.N.K. B.I.G. in 2015, My Life: Based on the Book Gifted Hands in 2015, and A More Perfect Union: What We the People Can Do to Reclaim Our Constitutional Liberties in 2015.
Personal Life: Carson married author Candy Carson in 1975 and the couple has three children, Rhoeyce, Benjamin Jr, and Murray. Their eldest son Murray was born in Perth while Carson was doing his residency there. Carson was diagnosed with prostate cancer in 2002 and underwent a successful two-hour operation at the Johns Hopkins Hospital. Ben and Candy purchased a 48-acre property in Upperco, Maryland in 2001. In 2013, they moved to West Palm Beach Florida. In February 2017, after his confirmation as Secretary of Housing and Urban Development, Carson purchased a $1.22 million home in Vienna, Virginia and sold his West Palm Beach home for over $900,000.