Anfernee Penny Hardaway Net Worth
Product information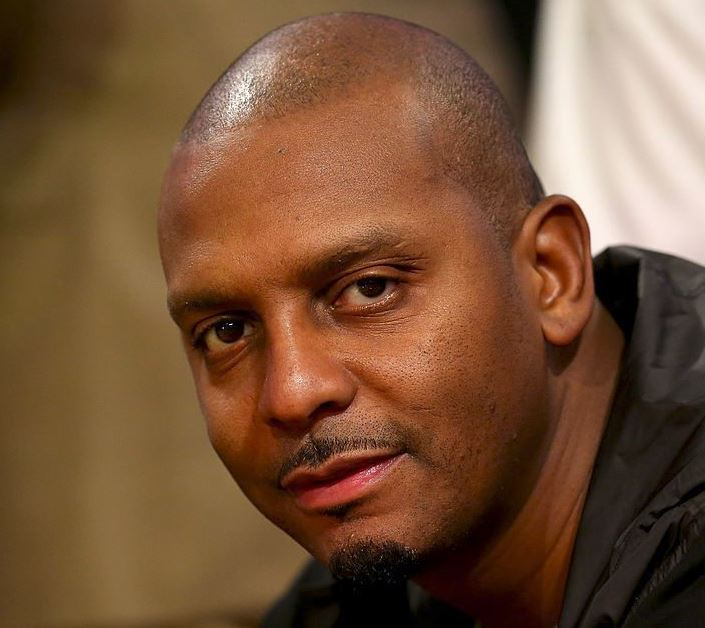 $ 50 Million
Salary : $ 2.45 Million
Anfernee Penny Hardaway Net Worth and salary: Anfernee "Penny" Hardaway is a retired American professional basketball player who played the point guard position and has a net worth of $50 million dollars. He is most popular for his contributions alongside Shaquille O'Neal on the Orlando Magic, but he also had an incredibly fruitful and prosperous career playing for the Phoenix Suns, the New York Knicks, and the Miami Heat.
Early Life: Anfernee "Penny" Hardaway was born July 18, 1971 in Memphis, Tennessee to Fae Hardaway and Eddie Golden. Hardaway's nickname came as the result of his grandmother's calling him "Pretty" with a southern drawl, thus sounding like "Penny". He played high school basketball in Memphis for Treadwell High School, where he averaged 36.6 points, 10.1 rebounds, 6.2 assists, 3.9 steals, and 2.8 blocks as a senior and was named Parade Magazine National High School player of the year.
College Career: Hardaway played college basketball at the University of Memphis where he majored in Education at Memphis State, achieved a 3.4 cumulative GPA. Hardaway passed up his senior season to enter the 1993 NBA Draft.
NBA Draft: Hardaway was selected by the Golden State Warriors as the third pick overall in the first round of the 1993 NBA Draft but was traded along with three future first-round picks to the Orlando Magic.
NBA Career: Hardaway began his inaugural season at the shooting guard position; however, it was quickly learned that Penny would excel at the point guard position, learning from celebrated veteran point guard Scott Skiles. By the middle of the season Hardaway took over for Skiles and immediately made a positive impact on the team as well as the league. He won the MVP award during the inaugural Schick Rookie Game.
Hardaway assisted the Magic and played a key role in getting them to their first playoff appearance as well as their first season with 50 wins or more. Hardaway put up 16 points, 6.6 assists, and 5.4 rebounds per game. His 190 steals that season put him at 6th in the entire league. Hardaway earned a place on the NBA All-Rookie's first team, not to mention was the runner-up for Rookie of the Year — the winner that year was Chris Webber.
In the 1994–95 NBA season, the Magic successfully won 57 games and Hardaway averaged 20.9 points, 7.2 assists, and 4.4 rebounds. He also continued to make extensive defensive contributions, averaging 1.7 steals per game. Penny was a starter that year for the East squad at the NBA All-Star game — he ended up making the All-NBA First Team. Hardaway further made a name for himself during their second-round defeat of the iconic Chicago Bulls team alongside Shaquille O'Neal. Hardaway and O'Neal led the Magic to the NBA Finals only to be swept by the Houston Rockets. Hardaway would average 25.5 points, 4.8 rebounds and 8 assists during this series while shooting 50% from the field, even in the face of what some might call an embarrassing team result.
Hardaway's most productive years came in his days as a member of the Orlando Magic, as well as the early portion of his time with the Phoenix Suns. Hardaway was an All-NBA player early in his career. He played for the New York Knicks from 2004 to 2006 and last played for the Miami Heat, who released him December 12, 2007.
In March 2018, Penny agreed to become the coach of the Memphis Tigers college basketball team. For a time Penny coached his son Jayden on the Tigers.
Memphis Tigers Salary: On December 21, 2020, Penny signed a five-year contract extension worth $12.25 million. His average annual salary is $2.45 million.
Film and Television: Hardaway played alongside Shaquille O'Neal on the big screen in addition to the big stage, acting in a prominent role in the college basketball feature film "Blue Chips" (1994), directed by iconoclastic filmmaker William Friedkin. Both players ended up portraying college freshmen of a fictional university in what is now an iconic sports movie.
During the mid to late 1990s, Hardaway took part in the popular Nike advertising campaign "Lil Penny", which featured his alter ego puppet — voiced by comedian Chris Rock.
Hardaway also made an appearance and was featured in the ESPN 30 for 30 documentary "This Magic Moment" in 2016, which focuses on the Orlando Magic teams that were led by Hardaway and O'Neal during the mid-1990s.
Earnings: During his NBA career, Penny Hardaway earned $120 million in salary alone before taxes and lifestyle fees. He also earned approximately $20 million from various endorsements.
Personal Life and Real Estate: Penny has two daughters and a son. In September 2019 Penny paid $4.25 million on an 11,000 square-foot mansion in Memphis.