Jackie Kallen Net Worth
Product information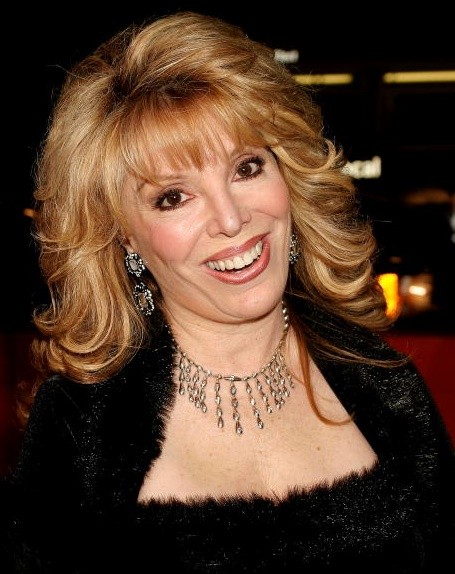 Jackie Kallen New Worth: Jackie Kallen is a former boxing journalist and current boxing manager who has a net worth of $10 million. Jackie Kallen was born April 23, 1946 in Detroit, Michigan. She is one of boxing's first and most successful female managers. Known as The First Lady of Boxing," Jackie Kallen has been involved in the sport of boxing for almost 35 years.
She started as a boxing journalist, then became the publicist for the legendary Kronk Gym in Detroit, and eventually moved into management. Her success in this male-dominated business inspired the Meg Ryan film Against the Ropes."Having guided the careers of more than a half dozen champions, she was a regular on NBC's The Contender with Sylvester Stallone. She is the author of the self-help book Hit Me with Your Best Shot. Jackie Kallen was the only woman to own and operate a boxing gym when she opened Galaxy Boxing in Redford in the '90's. The gym served the Detroit area and was the launching pad for many boxers' careers. After moving to Los Angeles in 1997, Kallen got friendly with LA Sheriff Lee Baca and he appointed her as Youth Sports Director. With his support, she opened a boxing gym in South Central LA for the kids-at-risk in the community. Also a motivational speaker, Kallen has traveled the U.S. speaking to groups about empowerment, making it in the face of adversity, her years as an entertainment columnist, juggling family and career and the benefits of a positive attitude. Her autobiography, Between the Ropes was published in 2013. Kallen referred to fighter James Toney many times as someone she loved like a son, but there were rampant rumors that she and Toney did not get along well behind the scenes. The pair had an on and off friendship until their bond was finally broken in the late '90s. Kallen was diagnosed both with heart disease and cancer during that decade, but after three surgeries she recovered and is enjoying good health.
Kallen currently lives in the Detroit area and manages three professional boxers, including Bronco McKart, and a prospect from the Philippines.